October Photo of the Month Winners
Hang on for a minute...we're trying to find some more stories you might like.
October's Photo of the Month winners are here! The theme was "change" and photographers could interpret that however it fit their school and student body.
Congratulations to this month's winner, Makalee Rinehart from Lee's Summit High School!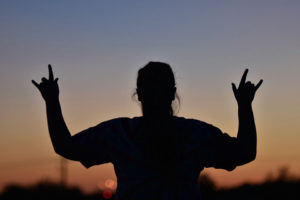 On Oct. 17, junior Addy Potter rushes outside to see what beautiful colors the sky will hold. "Every night I look forward to seeing the sunset. It's so cool to know that every day the sunset and sunrise changes, no morning or night has the same sky," Potter said. Potter continued to watch the sunset as it slowly faded away into the night.

Honorable Mention: Madisen Hane from Notre Dame de Sion
Honorable Mention: Hannah Young of Kearney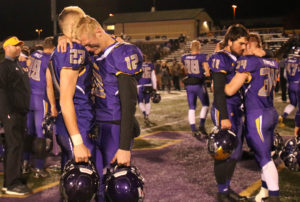 Leaning on each other for support, seniors Gunnar Carpenter and Brady Monks embrace after a tough loss to St. Joe Lafayette in the district semi-finals, 38-32, signaling change after their last high school football game. Senior Max Bowers and junior Patrick Connery do the same while Head Coach Josh Gray looks on. "The end of an era," senior Kaleb Davis said. "Most of us just sat there in our pads for 20 minutes."