December Photo of the Month Winner
Hang on for a minute...we're trying to find some more stories you might like.
December's Photo of the Month Theme was "Under Pressure." Congratulations to the winners below! Look for January's theme later this week.
Overall Judge's Note: Keep them coming, schools! You are doing a great job capturing the mood of your schools! I see a lot of creativity and skill.
Tough round, but the judge has chosen:
Winner: Tierra Lopez of William Chrisman
From the Judge: "Tierra did a beautiful job with composition and technique to capture the theme 'under pressure'."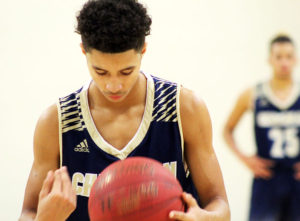 Honorable Mention: Elizabeth Fisk of Lee's Summit
From the Judge: "Elizabeth, Preach! Any student athlete can certainly relate to the pressure. I love the details. Great job capturing the foreground and still giving us context with a clean background."