January Photo of the Month Winner Announced!
Hang on for a minute...we're trying to find some more stories you might like.
January's Photo of the Month winners are here! The theme was "fresh" and photographers could interpret that however it fit their school and student body.
Congratulations to this month's winner, Paige Ritter from Notre Dame de Sion!
Judge's Note: We chose this picture because it was the most original and was well composed.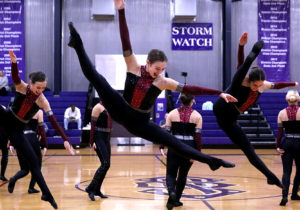 During the halftime of the basketball game vs. St. James Academy Jan. 23, junior Chandler Rawson performs in the debut of a kick dance routine prior to the team's state competition. "I love traveling to state with the team," Rawson said. "The stakes feel higher and it's easier to get in the competitive mindset on the road."
Honorable Mention: Lexi Frieders from Park Hill South 
Judge's Note: We chose this picture because it showed school spirit and it was in focus but implied action and movement.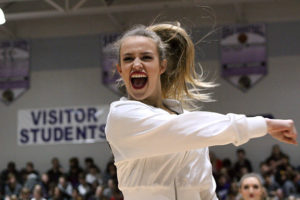 Remember to submit your photos for February's contest! The theme is "Better Together."