March Photo of the Month Winners Announced
Hang on for a minute...we're trying to find some more stories you might like.
Congratulations to the winners of the March Photo of the Month contest! This month's theme was "Making a Difference" and the judge had a tough time choosing winners as many schools submitted excellent photos from their Walk Outs and protests.
The winner this month is Jessica Glaszczak of Winnetonka!
Judge's Note:  I like the originality of this photo since most focused on the protest themselves and this focused on the preparation.  I also like the lines that show how far she has pushed these chairs.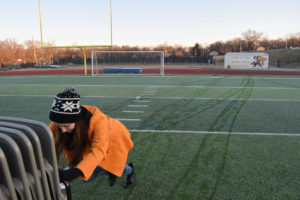 Honorable Mention to Josee Gentry of Park Hill South
Judge's Note: The light is a little off towards the top, but the animation of the persons in the photo is powerful.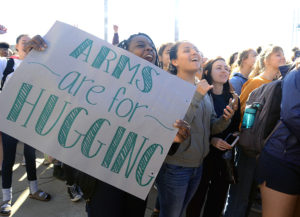 Honorable Mention to Rachel Becker of Kearney
Judge's Note: I like that they show some of the individual faces in the walkout.  I wish the cropping on the second one would have been a little better.