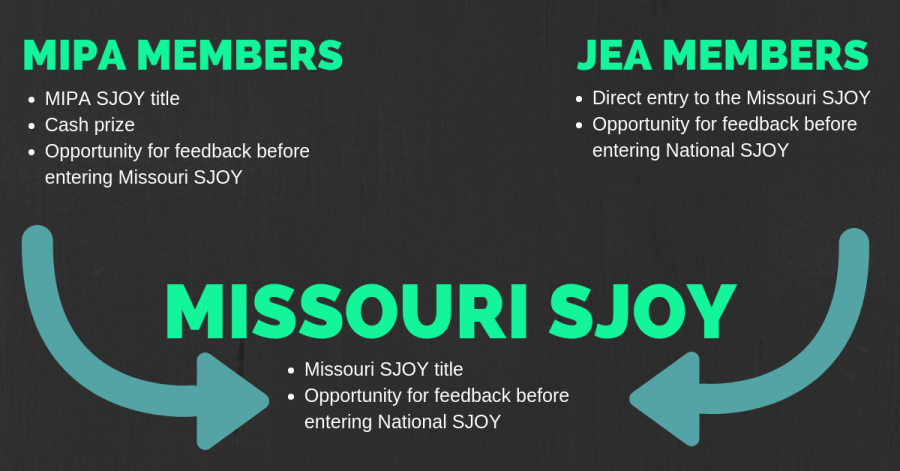 Seniors, it's time to enter the MIPA Student Journalist of the Year portfolio contest. You don't want to miss out on a potential $2500 scholarship and $250+ cash prize opportunity like this!
There's eight short weeks to the deadline, start planning and building that stellar portfolio today!
Instructions, applications and examples are ready for you on the SJOY webpage.