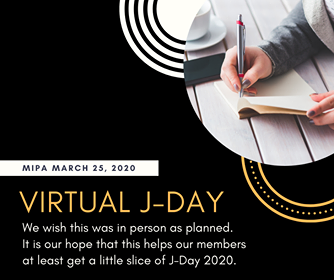 MIPA wishes we could be gathered at the University of Missouri campus for the 51st annual J-Day, but due to circumstances, we would like to welcome you to the first-ever Virtual J-Day.
Your board of directors has been working to bring you as many elements of J-Day as possible. We were so excited to see 1,525 students and teachers planned to attend this year.
Let's start our morning with a video featuring staffs from across the state, as well as, the Photo of the Month and Challenge winners. Watch here:
Welcome from the Dean of the School of Journalism
Dear J-Day Participants,
I would like to welcome you to the first-ever Virtual J-Day! A couple of weeks ago, we were preparing to welcome you as part of the more than 1,500 students and scholastic journalism advisers from all over to the state to the Mizzou campus for a day of learning and fun. Then, we learned about COVID-19 and have moved to this format with your health and safety in mind.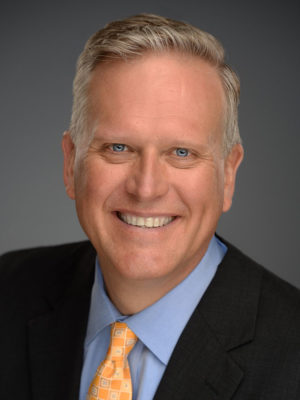 The role of journalism is front and center in providing news about the coronavirus as it ricochets through countries and towns. Journalists around the world are providing information that can literally mean the difference between life and death. They're in touch with public health and medical experts to provide factual, true, accurate advice on what to do to avoid contracting the virus. The news is ever-evolving, and journalists are working around the clock to help communities and families stay informed and safe.
We're proud to say that some of these journalists learned their core values at the Missouri high schools you attend, and here, at the Missouri School of Journalism. I hope many of you will want to follow in their footsteps as there has never been a better time to consider a career in journalism and strategic communication.
I wish to offer a special thanks for the leadership of the Missouri Interscholastic Press Association for all they have done to make this Virtual J-Day possible.
Best wishes for the day. You're in for a real treat!
Dean David Kurpius, Missouri School of Journalism

Speakers
A few of our session speakers will be generously sharing their materials with our members in the coming days.  Please check your listserv email soon for those links. We want to thank the more than 40 speakers from professional journalists, journalism advisers to MU faculty and others who volunteered their time and journalism expertise to plan to travel to campus to meet with the students.
Awards
We are so honored to recognize these award winners on behalf of MIPA. Unfortunately, we cannot walk the Jesse Auditorium stage and hear the award winners' words in person, but we have invited them to share their acceptance here. Please help MIPA celebrate the years of work and service these honorees represent!
Contributing Medium Award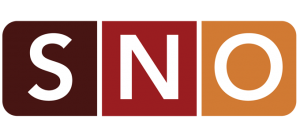 MIPA recognizes a media outlet or publication, person, or people, who have provided outstanding support to scholastic journalism either to an individual school, a school district or MIPA, in some form. Tom Hutchinson and Jason Wallestad, founders of SNO Sites are the 2020 Contributing Medium Award winners for 2020.
SNO Sites has helped MIPA tremendously in the last few years with both the main MIPAjournalism.org website hosting and trouble-shooting, and the national lesson plan site, SchoolJournalism.org. Without their professional expertise, MIPA could not bring its services to so many Missouri journalism teachers and students, as well as teachers nationwide.
Taft Award
MIPA strives to honor its tradition of recognizing excellence and dedication. The Taft Award is awarded to a person or group giving outstanding service to scholastic journalism and/or to MIPA.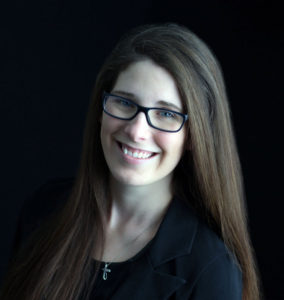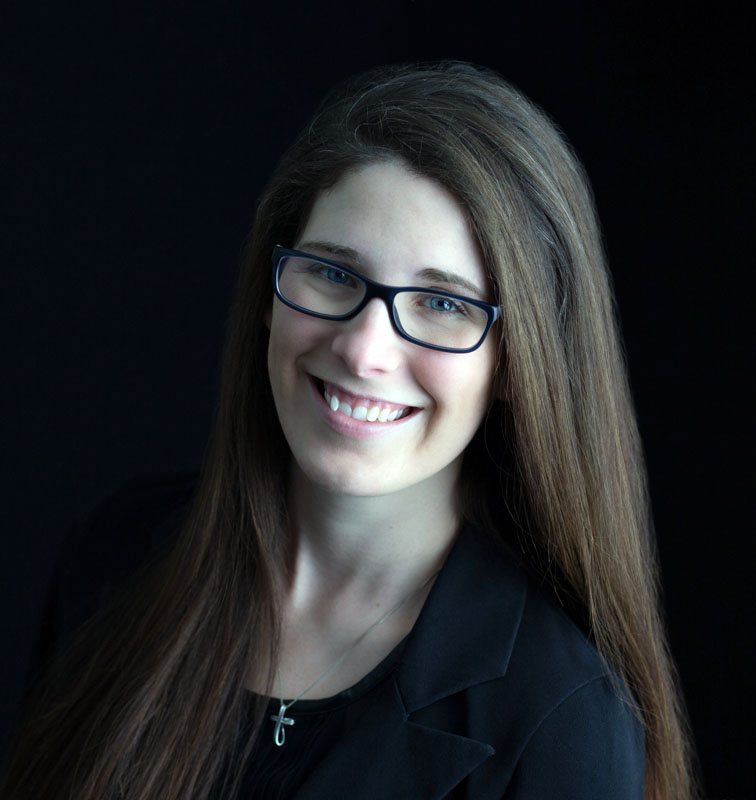 The MIPA Board of Directors is so excited to name Leigh Rogers, yearbook adviser at Hermann High School, the 2020 Taft Award winner for service to journalism. Outside of her classroom, she serves as a representative to the MIPA Board of Directors where she has lead both the Membership and Mentor committees, where her passion for recruiting and reaching underserved schools in our state knows no bounds. In the last few years, Rogers has reached out and created new ways for advisers to connect with MIPA's services and to connect with each other. Her innovative efforts have resulted in a membership growth among the underserved small high school journalism programs in our state. In addition, she's contributed on a national level as a regular contributor to the SchoolJournalism.org website, which hosts articles and lesson plans for journalism.
"Where do I begin? Leigh Rogers goes above and beyond for not only her students, but many others. She contributes often to SchoolJournalism.org, she has served the MIPA Board, and was named a JEA Rising Star. When I think of her dedication to Scholastic Journalism and young journalists, what really impresses me is that as a new mom she still manages to juggle it all. This summer, she even met up with me once she was able to get a sitter for her son and we spent several hours stuffing envelopes and making a MIPA recruitment game plan! Such dedication is something I cannot help but admire – plus she always greets people with a smile. I love her drive and motivation and her love for MIPA, Scholastic Journalism, and journalism students!" from the nomination by MIPA Vice President Michelle Turner.

Administrator of the Year
MIPA is recognizing an Administrator of the Year for all the years of support and autonomy he has given to his student journalists and their adviser. We are happy to announce yet another Francis Howell High School administrator to this honor. Congratulations to 2020 MIPA Administrator of the Year Dr. Dave Wedlock, principal of Francis Howell High School, St. Charles.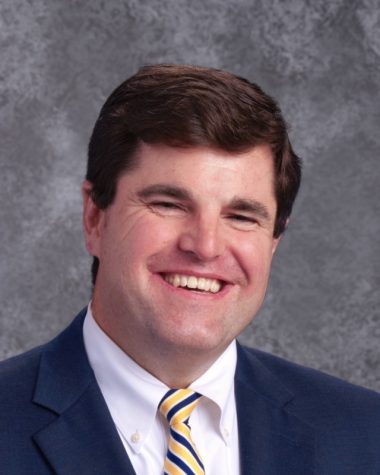 "A strong supporter of student free expression, Dr. Wedlock has strongly supported the student journalists and is always there for my students. He does not censor what they say, nor does he make them feel like anything but a real journalist (even on controversial topics which might put him or the school in the hot seat). Dave answers their questions honestly and with integrity," said journalism adviser Michele Dunaway in her letter of recommendation.
"Dave is a staunch supporter of student learning, and to this extent he always makes himself available to every student who needs to interview him. He does not shy away from controversial topics and provides statistics that are needed. He believes in the hands-on, high academic learning that journalism provides, and he sees how being on a publication staff has changed many of my students' lives. 
"Dave is always there for my students. He does not censor what they say, nor does he make them feel like anything but a real journalist (even on controversial topics which might put him or the school in the hot seat). Dave answers their questions honestly and with integrity. He respects them and makes them feel as if they have an important role representing the voice of the students. 
"Dave also asks for unused yearbook photos and uses these on inspirational banners around the school. To give you a student perspective of what it means, I asked my photo editor Sam Figgins to write a few words. He said, "My sophomore year Dr. Wedlock put up a poster in the cafeteria with a photo I took. This gave me confidence to continue photography and do something I love." It's important to note that Sam earned a superior at JEA this past fall.
"I had the good fortune to work with the 1999 MIPA administrator of the year, Dr. Gary Drummond, and 2012's Chris Greiner. I can only say that I have been blessed three times to have had such fantastic support and would be honored to see Dr. Dave Wedlock as MIPA's administrator of the year."

Journalism Teacher of the Year
The 2020 Journalism Teacher of the Year brings his professional broadcast experience to his classrooms daily. Adviser Justin Ford teaches students at both Park Hill and Park Hill South high schools. For 13 years, his students have produced a live morning show at Park Hill South and a live afternoon show at Park Hill High. In addition, Ford served for six years on the Board of Directors for the Student Television Network, the largest scholastic broadcast journalism and film organization in the country. This month, he was elected to the MIPA Board as a representative for the Kansas City region. Prior to teaching, he worked in television news for five years in Kansas City covering sports news at Metro Sports. now Spectrum Sports, on Time Warner Cable.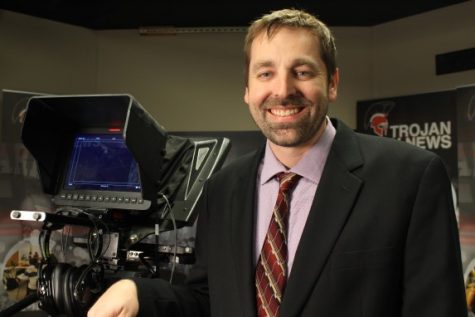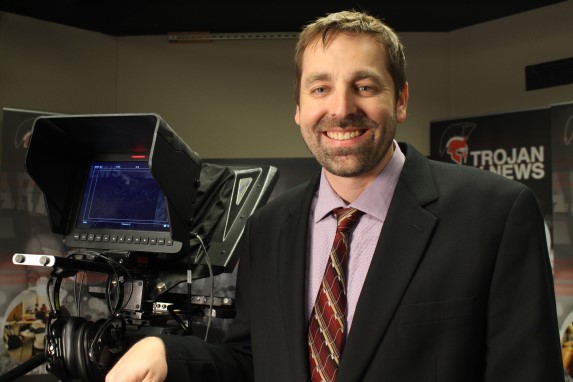 "I have been able to find a profession for my future that I know will bring me happiness each and every day," student Salome Yimer wrote in the nomination letter. "He is a teacher whose passion for the subject shines through each and every single lesson. Walking into my first class I wondered why a 40 year old man got so excited talking about unfamiliar words like "hook," "package" and "Walter Cronkite". I was soon introduced to a world of creativity. I've learned many important life skills from Ford, that I know will allow me to push further than my peers in the future. Leaving Park Hill High School I will know that in order to get a great story I must immerse myself into the real world and push past great boundaries, but most importantly I have learned that even as a highschooler I am a storyteller and journalist who must always be ready to bring timely information to my community. Secondly, Mr. Ford is a friend. 1 can not name a date where I haven't left the classroom dying laughing at a joke or just the quirky personality that Ford is. Many of us look forward to every fourth period because we know what awaits us."
Past students also wrote on his behalf.
"Mr. Ford was my high school broadcast teacher from 2011-2015. His class was taught using the Missouri Method, which most people recognize from the Missouri School of Journalism,' wrote Kara Strickland, KY3/KSPR Multimedia Journalist. "Every day we were challenged to create a newscast for the announcements. At that time, social media was just becoming a tool newscasters integrated into their newsrooms. Even as high schoolers, he pushed us to advance with the times to be prepared for what real-world newsrooms would look like. We would utilize social media to create social and trending segments and get our classmates involved in what they saw on the screen every afternoon. This is just one example of how he did- and still does- work to create well rounded journalists. When I started his course the idea of being on TV and telling everyone what was going on intrigued me. Ford taught me that journalism is more than that. He taught us how to become storytellers and real journalists."
The Journalism Teacher of the Year honor comes with a $425 cash prize from the following sponsors:
Balfour Yearbooks, Whitney Baker, Allison Schroeder and Liz Bardin
Walsworth Yearbooks
Herff Jones – Dan Mueller and Leah Blase
Missouri State Teacher Association
KCWIFT, KC Women in Film & Television
Planet Radio
Student Journalist of the Year
Several talented student journalists submitted their portfolios for consideration as the MIPA Student Journalist of the Year this winter. The MIPA Student Journalist of the Year candidates spent dozens of hours compiling portfolios of their work in 11 different journalistic categories. 
Your 2020 MIPA Student Journalist of the Year is Hunter Donelson from Truman High School, where he's been a staff writer for four years for THS Media and the copy editor for the Heritage Yearbook.
In his essay, Donelson wrote: "During my four years at Truman, I've learned that although there is freedom in journalism, there are boundaries too. The verbiage of a single word or the tone of a single sentence can affect how the reader views an entire story or even me as a writer. Every little detail matters. Knowing when you can really drive an argument home and when you need to be more delicate with word choice makes a massive difference. But I didn't just learn the proper way to write certain stories, I learned that no matter my official role, I can always assist my fellow staffers in any medium they need. Yes, I consider myself a writer, but I also consider myself everyone's right-hand man. 
"Journalism at Truman has taught me many things about myself also. I found the value in remaining patient and keeping myself together when a deadline is approaching. As a sophomore, I began to panic when deadlines appeared over the horizon. Eventually, I learned to take a moment and gather myself to find the balance between writing articles and making yearbook spreads. Now, deadlines are more like lifelines providing me with an adrenaline rush to spark my creativity in the waning seconds before submission. 
"Believing in my abilities and trusting my talent as a writer impacted me beyond just the realm of journalism. It forced me to realize that people really can do whatever they put their minds to. Does it take a certain effort and focus? Of course, it does. But that's just the reality of striving for greatness. "
Garrett Gordon, Truman High School Digital Media Teacher, spoke highly of Donelson in his letter of recommendation: "Over his four years in our program, I have seen him grow. He's always had a passion for sports and sports reporting. But over the years I've seen him expand his interests and develop a willingness to truly push himself and test the limits of his skills. Many students achieve success and then continue to do that same thing over and over out of fear of failure. Hunter instead looks for change. He actively seeks new things and new challenges. It's one of the reasons he's become the most reliable writer on my staff. There are always stories that we need to do, but they don't seem super interesting to most students. Hunter is willing to take those on. 
"And while he's young and still learning the craft he has all of the most important components in his bag. It's about the most important craft in our democracy. He is a beacon of hope for a profession that continues to absorb shots from all sides. We need students like Hunter to take up the profession and be on the front lines telling the stories of our humanity and uncovering the corruption that is a threat to us all."
This year, in addition to the award and recognition, the MIPA Student Journalist of the Year will receive a $850 in scholarship monies thanks to these sponsors who contributed:
MIPA Board of Judges
eMissourian
Balfour yearbooks
Walsworth yearbooks
Missouri State Teachers Association
Planet Radio
KCWIFT, KC Women in Film & Television
Overall and Individual Awards
Now the moment you've been waiting for….the announcement of the All-Missouri winners for individual and overall contests. 
Award winners are selected by journalism professionals across the country based on a set of the highest journalistic standards. MIPA judges chose roughly the top 10% of the entries to recognize as All-Missouri. Click the link to download and watch.
2020 All-Missouri Award Winners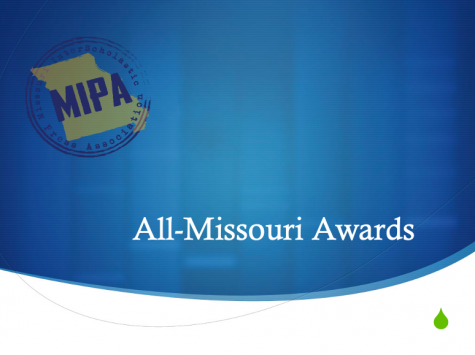 Congratulations  to everyone!
The judges also award three more levels at Superior, Excellent and Honorable Mention. Click the link to open a view-only spreadsheet of winners.
2020 Full List of Overall Publication and Individual Award Winners
Congratulations, everyone! It's been awesome year for scholastic journalism across the state!
The contest committee will be shipping certificates out on Friday, March 27.
Folders with entry critiques will be shared by Saturday, March 28.
2020-2022 Board of Directors
Your new board of directors taking office today are:
President Paul Aubrey, North Kansas City HS
Vice President Donald Johnson, Webster Groves HS
Secretary Megan Palmer, Park Hill South HS
Treasurer Jamie Gumina, Liberty HS
Kansas City Representative Justin Ford, Park Hill South and Park Hill HS
Kansas City Representative Michelle Kennedy, Grain Valley HS
St. Louis Representative Jane Bannester, Ritenour HS
St. Louis Representative Christina Manolis, Washington HS
North of Hwy 50 Representative Leigh Rogers, Hermann HS
North of Hwy 50 Representative Ronna Sparks Woodward, Liberty North HS
South of Hwy 50 Representative Jessica Cordonier, Lee's Summit HS
South of Hwy 50 Representative Beth Eggleston, Nixa HS
Executive Director Suzette Heiman
Executive Director Ron Kelley
Past President Christina Geabhart, Oak Park HS
Cancelled portions
Some portions of JDay can only be celebrated in person.
All on-site contests including the OnSite Photo contest and critique and the new Strategic Communication Scavenger Hunt cancelled.
If your school already sent a check for the adviser luncheon or a T-shirt order, those checks or payments will be returned.
We'd like to thank the following organizations that planned to offer tables for students and teachers to learn even more: Walsworth Yearbooks, University of Missouri and the School of Journalism, Balfour Yearbooks, Lindenwood University, MIssouri Western State University and University of Kansas William Allen White School of Journalism and Mass Communications.
Sponsors
Without these sponsors J-Day would not be possible, not even this virtual J-Day is possible without them.
If you have a chance to clap for them or drop them a thank you note, please do!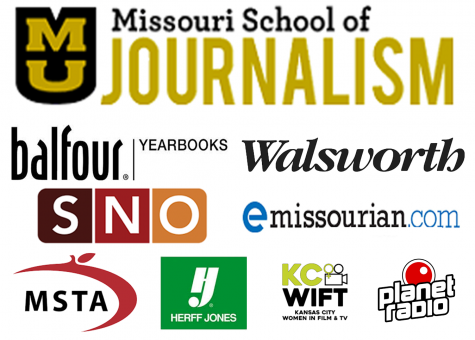 Thank you to the retiring MIPA Board of Directors
Every J-Day starts in June meeting of the MIPA Board of Director in a classroom on campus. From there, it grows for ten months as the directors and other volunteer MIPA members plan, make contacts, rewrite and bring to fruition as great a day of the year as possible for high school journalists in Missouri. Today would not be possible without the work of the following:
President Christina Geabhart, Oak Park HS
Vice President: Michelle Turner, Washington HS
Secretary Megan Palmer, Park Hill South HS
Treasurer Stephanie Green, Boonville
Kansas City Representative Paul Aubrey, North Kansas City HS
Kansas City Representative Michelle Kennedy, Grain Valley HS
St. Louis Representative Jane Bannester, Ritenour HS
St. Louis Representative Donald Johnson, Webster Groves HS
North of Hwy 50 Representative Karen Johnson, Kearney HS
North of Hwy 50 Representative Leigh Rogers, Hermann HS
South of Hwy 50 Representative Jessica Cordonier, Lee's Summit HS
South of Hwy 50 Representative Christina Manolis, Washington HS
Executive Director Suzette Heiman
Executive Director Ron Kelley
Volunteers: Mary Prichard, North Kansas City HS
If you have a chance to clap for them, drop them a thank you note, or email [email protected] please do!
Thank YOU for attending the first-ever Virtual J-Day!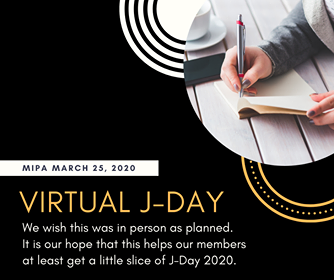 We hope you have enjoyed a little celebration today! MIPA loves to serve the scholastic journalists of Missouri and their teachers. Thank you so much for coming to J-Day!