Onsite Photo Contest
Each year at J Day, MIJA gives photographers the opportunity to compete on-site while on the MU campus.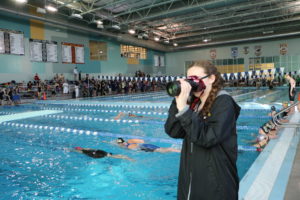 When hundreds of high school journalists come together at the Missouri School of Journalism for J Day, an annual event sponsored by MIJA, they gather first in Jesse Hall before heading out to sessions taught by professional journalists and award-winning teachers.
During the first class session, students can meet the photo coordinator for that day's theme. The photography contest will be limited to three student entries per school.
They have one hour to shoot to the theme and return to the classroom with one photo to enter.
Later in the day, the photo coordinator will conduct a critique session of the work submitted. Students are encouraged to attend to learn from all the entries and tips for improving their photography.
At the awards presentation in the afternoon, the top three winners are recognized with a certificate for first, second, and third place.
Tips for students and advisers who are participating in Onsite Photo Contest:
Arrive early enough to register in the Jesse Hall vestibule.
Make sure students know what to expect – bring a camera, an SD memory card and card reader.
Encourage your students to ask questions during the contest launch session.
Ensure students attend the critique session.