Get Certified
If you are looking for state or national certification in journalism, MIPA is here to help you! Whether you are preparing at a university for a career in journalism education, just had a publication class added to your schedule, or have been teaching for some time, there's information here for you.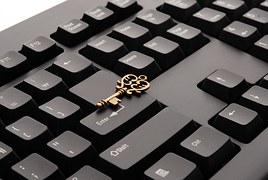 STATE CERTIFICATION
Starting in the fall of 2016 in the state of Missouri, the Department of Elementary and Secondary Education now has two methods to earn state certification to teach journalism.
Method 1 (preferred): Complete Journalism Education coursework at a college/university, including passing the new Journalism MEGA.
State certification requirements for high school educators includes many facets, including the 26 hours in education courses plus content-specific work. For journalism, that includes 30 hours across news writing, editing, communications law, communication theory, advising scholastic publications, plus electives. This Education Preparation form is part of the process and outlines the types of coursework needed.
According to the DESE Educator Preparation web page, these Missouri institutions have programs for Journalism Education:
There are also Journalism Education programs, both online in in-person, through other states. However, checking with DESE to see if Missouri certification is possible through them before starting an out-of-state program is advised.
The state also has alternative methods to earn certification for those who have worked professionally as journalists, and who would now like to enter the classroom as a journalism educator, but who may need additional credits to do so.
Method 2 (new in the fall 2016): Pass a Missouri Educator Gateway Assessment, MEGA, in the Journalism field.
The Journalism MEGA, set to roll out after Aug. 29, 2016, will give teachers already state certified in other subject areas, the opportunity to add on a journalism certification.
According to a June 2016 DESE agenda item, the new Journalism test does not yet have a "passing score," even though the currently recommended "220/300" could be determined with final State Board approval this fall. According to documents on the test site, a committee of Missouri Journalism educators convened in July 2016 to make recommendations to DESE that will be used to establish the qualifying score for the MEGA test. The final qualifying scores are determined by the State Board of Education. DESE should approve a finalized passing score early this fall, so teachers may initially see some lag time between taking the test, and being notified of their results, but that should clear up within a couple months.
How do I sign up for a MEGA? Here's the home webpage for the MEGA testing site. It has answers to all your questions including which test to take, testing sites/windows, test prep materials, practice tests, etc.
What kinds of materials should you be studying?
To learn more about state certification for journalism, contact DESE for the most current requirements.
NATIONAL CERTIFICATION
While the state department does not officially recognize JEA's, the national Journalism Education Association, certification process as "official certification" for teaching in Missouri, earning the national certificates can help your teaching in a number of ways and add prestige to you, your publications and your school.
Some districts may also consider parts of the process for professional development or growth, or even credit of some sort. You should check with your school district to see how it recognizes the national process.
There are two levels of national certification based on your experience and education, Certified Journalism Educator, CJE and Master Journalism Educator, MJE.
Just as there are multiple methods to earn state certification, there are similar methods for national certification. CJE requires either Journalism Education coursework, or a passing a test with a certain number of years of teaching or professional journalism experience as well. With enough experience as a CJE, a teacher could move to the MJE by completing a project and passing a test.
The JEA website offers tutorials, standards and answers all the questions you may have about the process.
To learn more about national certification for journalism, visit the JEA website for the most current requirements.