J Day Information
Scholastic Journalism Day – J Day – on Wednesday, March 29, is back in-person this year! You can register for J Day on this page when we've worked out the details for this upcoming 2023 event. 
It is a full day of speakers, workshops, awards and fun! And it's FREE for all MIJA member advisers and their students. In a normal year, dozens of schools from across the state bring their entire staff on a bus to Columbia, arriving between 8 a.m. and 8:30 a.m. to Jesse Hall to gather for the kickoff! Come early and enjoy a staff photo slideshow, visit vendors, and wake up with games to play and prizes to win.
Students wear their own staff shirts or can purchase J-Day T-shirts in advance using an online order form and spread the J Day spirit.
Following the Kick Off, students can choose from five sessions featuring dozens of journalism-related workshops and learn hands-on from a variety of professionals. Multiple class blocks offering nearly three dozen sessions ranging from yearbook to newspaper/magazine to broadcast, photography, current events, trending topics and more are scheduled.
Journalism students from all MIJA member schools are eligible to win awards by submitting their work in February to the MIJA J Day Contests. 
Schools wishing to attend this FREE event still need to register in advance for Wednesday, March 29, 2023 J Day. Registration closes at midnight a week before J Day.
Student registration for particular sessions is not needed. Just complete teacher and school information, the total number of students and teacher lunch request, if needed. You can also have your students register themselves!
Don't miss out on this valuable educational and celebratory day for your journalism students!
Please send any questions to [email protected].
J Day approximate schedule
Member schools are complimentary
Non-member schools pay $50/school.
NEW! Zoom online critique sessions are available. Schools may register for up to 3 critique sessions per school at $60/session. Speak with a judge live during one of your sessions.

These critique sessions will be held during J Day in MU classrooms with the judge zooming in.
The school will need to send their work before the J Day session.

Exhibitors pay $350

Exhibitors who present will receive a discounted rate. Please email 

[email protected]

 for more information
The tentative schedule for J Day is:
Schedule:
8:00-8:45 a.m. Registration desk opens in Jesse Auditorium lobby.

Sign up for the onsite contests here. (Photography, Newspaper, Broadcasting contests will be available)

9:00 – 9:15 a.m. Opening and Introductions
9:15-10:00 a.m. Keynote Speaker
10:00 a.m.-2:00 p.m. Vendor Trade Show
10:15 a.m.-1:15 p.m.  Contests and Breakout sessions around campus
1:15-2:00 p.m.  Closing Ceremony and awards presentation in Jesse Auditorium.
2020 SPONSORS: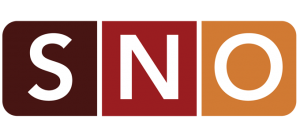 REGISTRANTS:
2020 – 1,525 students and teachers registered
2019 – 1,340 students and teachers registered
2018 – 1,263 students and teachers registered
2017 – 1,565 students and teachers registered
…
Leave a Comment