April Photo of the Month winners announced
APRIL WINNERS
First Place: Landyn Goldberg, Staley-STTV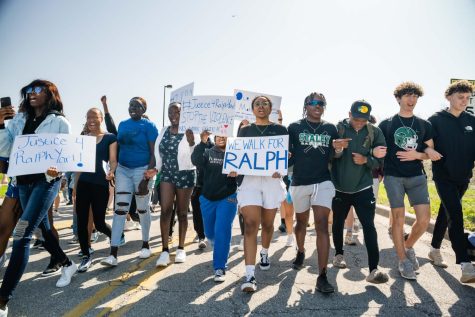 Judge's Comments: This is a wonderfully strong image from the framing to the lower angle to the amount of different facial expressions that convey a unified message. Every element is clear, and capturing them while walking gives the picture some movement. The caption is written well and gives voice to the action. Great job taking such a large story and portraying its effect in a local and meaningful way.
Second Place: Joslyn Magers, Kickapoo-The Legend Yearbook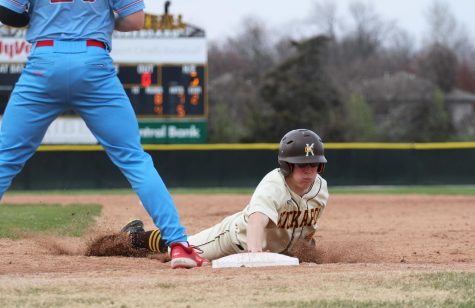 Judge's Comments: I love the framing on this photo. While the subject is somewhat centered, there is nothing to distract from his action and facial expression. The viewer is clearly aware of what is going on in this image without needing more context. The clarity is wonderful as well, especially being able to see the dirt that was kicked up during his slide. A suggestion would be to include a quote from the player in the caption to get more insight into how he was feeling in the moment.
Third Place: Sydney Davis, Liberty (Wentzville)-Talon Yearbook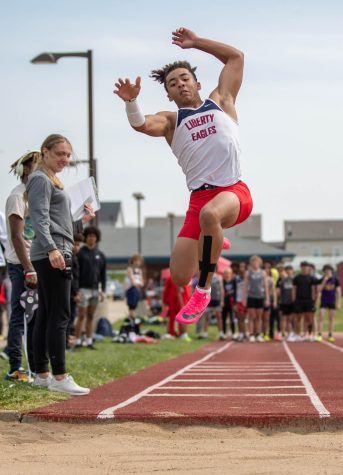 Judge's Comments: Track and field pictures present challenges because there is usually so much going on at one time, so it is difficult to get a clean background. However, the photographer did a great job of making sure the main subject's action is the focus. The clarity in this image is amazingly sharp, and the framing gives the viewer enough background for context without being distracting. Furthermore, the caption is written well and provides all the information and voice someone would need to fully understand the image.
Honorable Mentions:
Leave a Comment