March Photo of the Month winners announced
MARCH WINNERS
First Place: Landyn Goldberg, Staley-STTV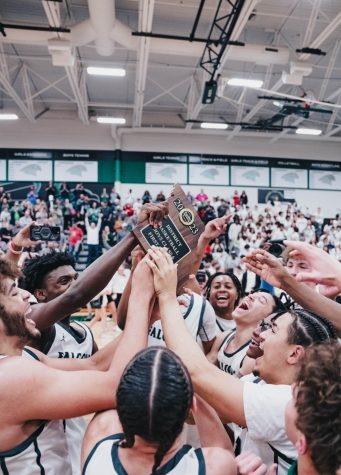 Judge's Comments: It was a good choice of the photographer to shoot this image vertically instead of horizontally, as it creates a clear focus on the action of the picture with the plaque being the center focal point. While the image is sharp and the action is clear, it is the emotion found in the subjects' faces that really makes this picture. The viewer can clearly feel their excitement at winning, and the more the viewer studies the different players, the more the emotion comes through. The caption is strong and gives voice and clarification to the image as well.
Second Place: Sydney Davis, Liberty (Wentzville)-LHStoday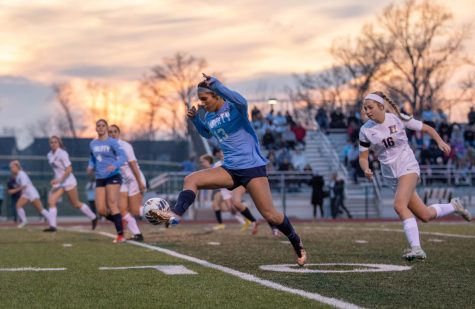 Judge's Comments: There are so many elements of this photograph to love. First, the setting is clear to the viewer, and the action is sharp and in focus. The photographer chose a good depth of field for this picture, too, so the rest of the players and spectators do not create a distracting background. One suggestion would be to crop a bit tighter (maybe to the blue player in the left background). The coloring of this image is also wonderful with the blue and the white of the uniforms complementing the coloring of the sky. The caption is well-written and provides plenty of context and voice to tell a clear story.
Third Place: Brandon Shih, Parkway Central-Corral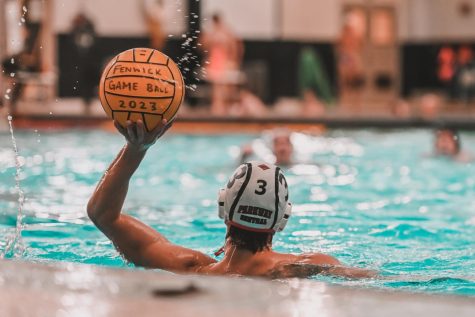 Judge's Comments: Whether it was due to luck or extreme patience on the photographer's part, the fact that the game ball is perfectly centered on the player's hand with the opposing school's name and year clearly visible is amazing, especially as it is clear that there was movement in this moment with the ball posed for action. The shallow depth of field is wonderful, as it brings the focus to just this one player's actions and the environment that they are playing in. Usually, photographers aim to get faces to show emotion in their pictures, but this is a great example of when that is not necessary to tell a story, as this image is purely about the details and action of the game. One suggestion would be to get a quote from the player to add voice to your caption.
Honorable Mentions:
Leave a Comment