January Photo of the Month winners announced
JANUARY WINNERS
First Place: Landyn Goldberg, Staley-N2 Sports Broadcasting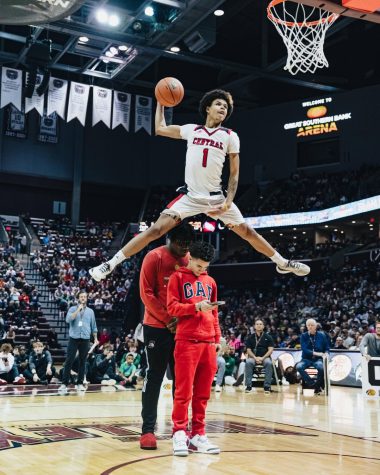 Judge's Comments: There is no doubt as to what is going on in this image with regard to the environment and action. The photographer placed themselves well in order to get a clear shot that was able to stop the action at the perfect moment, and the background is clear enough to make out the court and crowd that surround the action. The caption does a nice job of providing specific detail, though a quote would help to give the subject a voice.
Second Place: Sam Brusven, Liberty-The Bell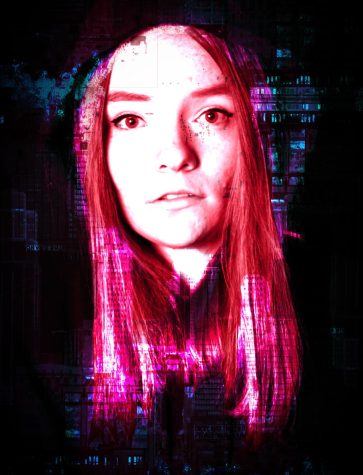 Judge's Comments: This is a very unique photo illustration for the topic of New Year's resolutions. The portrait's emotion with the graphics overlay make the subject appear as if they are glitching, and it creates a sense of being overwhelmed and unsure, which many people feel with the new year. Based on the information provided in the caption, I believe the photographer and illustrator did a wonderful job of capturing the tone they wanted to set without being cliché or trite.
Third Place: Alex Porter, Richland R-1-The Rebel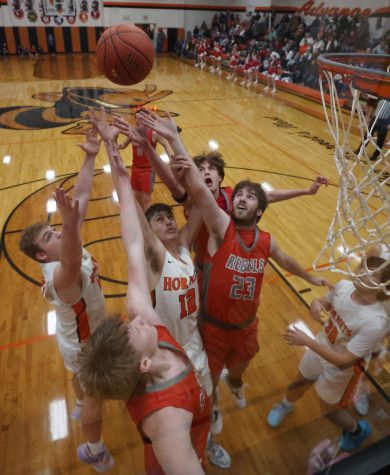 Judge's Comments: What a fantastic angle to get a unique viewpoint of a basketball game. Not only are the players framed well, but their facial expressions and actions are all clear. There is a nice symmetry in this photograph with all the players' hands going toward the ball that the viewer can feel the intensity of the moment. The caption also provides plenty of voice and detail to paint a full picture of the game.
Honorable Mentions:
Leave a Comment