December Photo of the Month winners announced
Congratulations to the winners of the December Photo of the Month contest! This month's theme was "Traditions."
1st Place: Renee Haskell, Lee's Summit High School
Judges' Comments: We like the natural light, rule of thirds and depth of field used in the photograph. It is difficult to photograph in such lighting, but the photographer did an excellent job with the lighting she had available while did achieving a solid composition. In your caption, though, avoid using the same wording in the first sentence as is in the quote and try to mention what the subject is doing first, then you can add in more information in later sentences.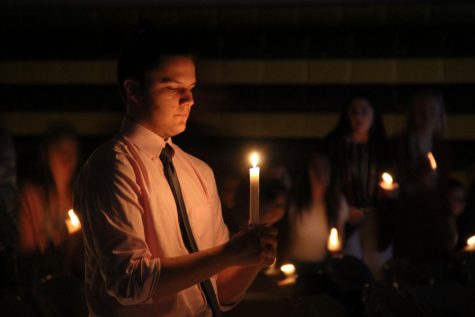 Honorable Mention: Cecilia Mohacsi, Notre Dame de Sion
Judges' Comments: The image is extremely sharp and has a clear focal point, and the photographer did a great job of getting close to their subject matter and capturing the subject's expression. However, the composition is a little off. Incorporation of rule of thirds would have been more effective than centering the subject. The caption provides great information, but it would be nice to have a quote from the student as well.