January Photo of the Month contest winners announced
Congratulations to the winners of the January Photo of the Month contest! This month's theme was "New Year, New You."
1st Place: Makalee Rinehart, Lee's Summit High School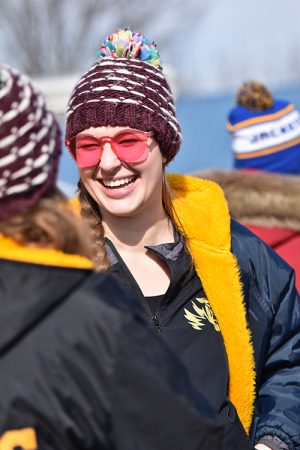 Judges' Comments: I love the use of selective focus in this image. The photograph has a great exposure and is extremely sharp. The caption, however, does not seem like it fits fully with what is happening in the picture.
I agree with the comments about depth of field, exposure and sharpness. I also like the framing used in this over the shoulder shot. The caption is very confusing for the reader and makes me wonder if the person identified is even the one in the photograph or not.
2nd Place: Emily Black, Liberty High School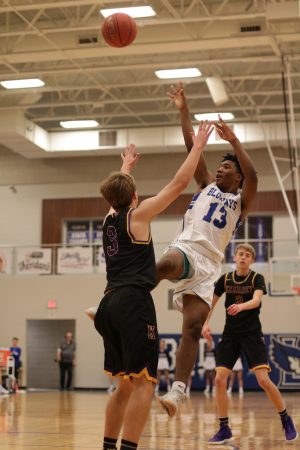 Judges' Comments: This is a great action shot. The image is sharp and also captured great expressions. Basketball is challenging for this, but be careful of cropping people off at their joints (ankles, hand, elbows, etc.). If you must, it is better to crop at the middle of a limb. The photograph also has a caption that correctly identifies what is happening in the image.
Nice job also of making sure the ball is in the shot. This is key for sports photography.
Honorable Mention: Dani Rotert, Notre Dame de Sion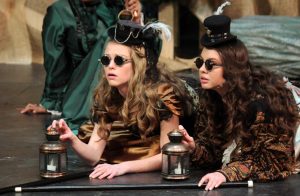 Judges' Comments: The photo is framed well and does a great job of capturing the actresses' expressions despite not being able to see their eyes. Furthermore, there is a nice use of repetition in the students' poses. However, the exposure is a bit blurry/grainy.
Also, consider a slightly different angle, possibly lower, to avoid cropping the actress in the background at the neck.​