April Photo of the Month Contest winners announced
Thank you to all students who have participated in the monthly photo challenges. We've seen dozens of excellent photos, so keep up the great work. Below are the results for April's winners. The theme was "Endurance."
1st Place: Lilly Concannon, Notre Dame de Sion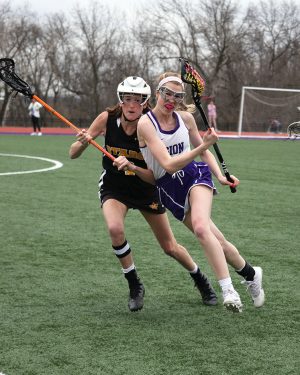 Judges' Comments: The photographer stopped the action, had a sharp focus and captured great facial expressions from both players. Consider cropping a little tighter on the right-hand side. The caption was well-written and had a wonderful quote that related to the image as well.
2nd Place: Paige Huhman, Lee's Summit North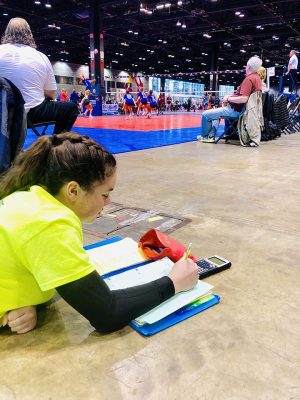 Judges' Comments: I love the different take on the "Endurance" theme. I also like that the photographer captured the isolation of the student working on homework but also her proximity to the audience and the games going on in the background. Nice detail to caption as well. Careful with post-editing, though, if it was used. Some of the colors look a little too saturated.
Honorable Mention: Darcy Davis, North Kansas City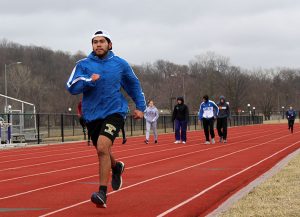 Judges' Comments: A little bit more grain/noise in the photo than I would like to see. Love the contrast between the runner in the foreground of the photo and walkers behind. Nice use of leading lines and rule of thirds. It's as if the runner will run right out of the frame. Consider getting a little lower and closer to the track.