September Photo of the Month winners announced
Even with all the challenges from the start of this school year, we had lots of submissions for our first Photo of the Month Contest. It was a tough choice to narrow it down, but below are the winners for September. Congrats to all photographers who submitted!
SEPTEMBER WINNERS
First Place: Christina Nguyen, Oak Park High School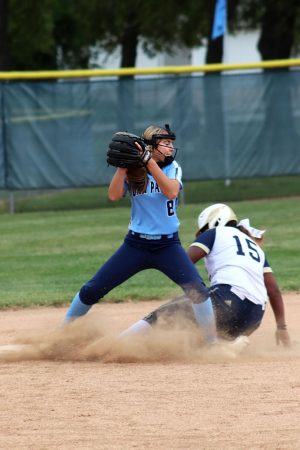 Judge's Comments: The exposure on this is fantastic. Not only was the photographer able to capture the dirt flying, but it looks like the opponent is still moving. You can try cropping this as a horizontal image to bring more focus onto that action, too. Try to incorporate more information into your caption, like the opposing team's name and what level team it is (varsity, JV, etc., if it applies to your school). It would be nice to add more unique information to the second line and a quote that relates more to the moment as well.
Second Place: Jaiden Key, Willard High School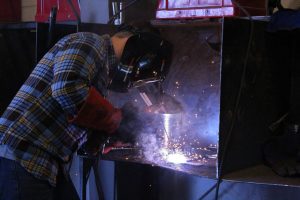 Judge's Comments: The photographer did an excellent job of clearly framing their subject and positioning themselves so that they could capture the action of the moment. The caption is extremely well-written, giving a unique voice to the subject and providing all information to clearly explain the image.
Third Place: Eli Dean, Nixa High School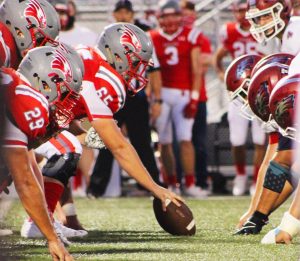 Judge's Comments: The angle at which this photographer approached this moment creates a sense of anticipation and action, even though most of the faces are not clearly visible. The repetition of players on both sides adds to the overall composition as well. The caption, however, has a few typos and could use more information to clearly describe the action and subjects' views.
Honorable Mention: Grace Kut, Nixa High School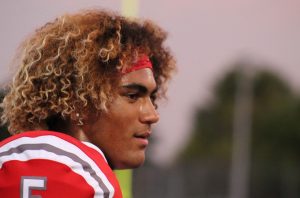 Judge's Comments: Though there isn't much action in this photograph, it is clear that this is at a football game and the image is still able to offer some emotional response. Overall, the framing and exposure are excellent, and it is a very well-composed portrait.
Honorable Mention: Katie Glasford, Liberty High School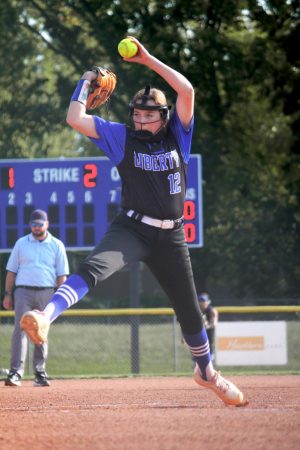 Judge's Comments: The photographer did a great job of stopping all action and capturing the pitcher's movement while still clearly being able to see the subject's face. They also did an excellent job writing their caption.