February Photo of the Month winners announced
FEBRUARY WINNERS
First Place: Zoe Yim, Smithville-The Warrior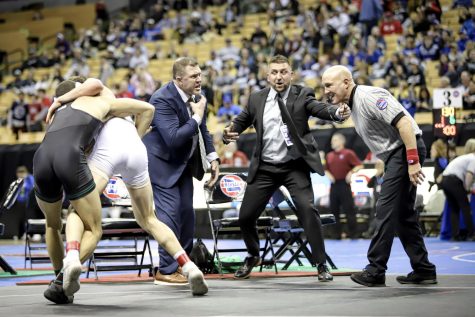 Judge's Comments: There is so much going on in this photo that as first the viewer doesn't know where to look. But as you analyze each individual element, you can see a whole story unfolding. In addition to good framing, clarity and exposure, there is no doubt about the emotional intensity in this photograph. There's the action of the wrestlers, the intent gaze of the official and then the clear frustration of the coaches. This photographer was able to capture an entire story that requires no elaboration in one image, which is an impressive feat.
Second Place: Finn Wenta, Park Hill South-The South Paw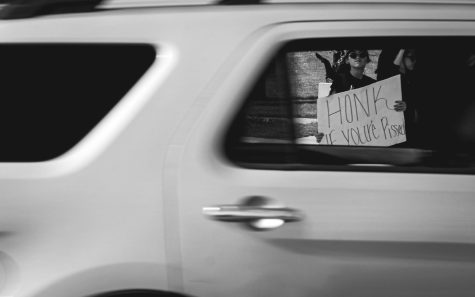 Judge's Comments: This is such an effective way to approach photographing a protest. Not only was the photographer able to focus on just one person to create a clear subject, but framing them through a passing car's window adds movement and a clear setting. Furthermore, the gaze of the subject almost makes it feel like they are directly looking at the viewer, calling them into action.
Third Place: Aniya Sparrow, Francis Howell Central-FHCtoday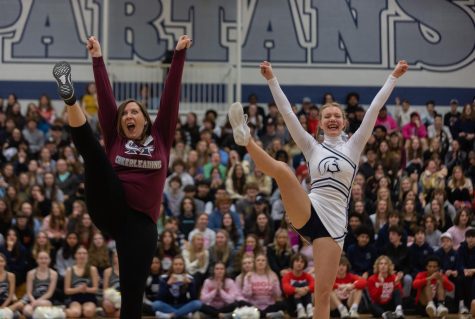 Judge's Comments: This is such a fun photo. Both the subjects look like they are just having a blast, but more than that, the photographer did a great job of framing this to have that repetition of action. The exposure is nice as well, especially since you can make out the size of the crowd behind the subjects with such clarity.
Honorable Mentions:
Leave a Comment