Keynote and speaker schedule for J-Day 2018 announced
MIPA is pleased to announce the line up of speakers and sessions for J-Day 2018!
8:45 a.m. Introduction
9-9:30 a.m. Keynote Speaker: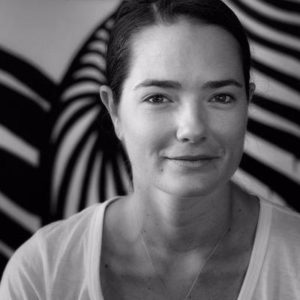 Katy Bergen is an education reporter at The Kansas City Star. She joined The Star in 2016 after four years writing about education and sports business for the Bradenton Herald and the Sarasota Herald-Tribune in Florida. Her work has been recognized by the Education Writers Association, the Florida Society of News Editors and the Associated Press Sports Editors organization, among others. She is a native of New Jersey and graduated from the Missouri School of Journalism in 2012.
9:45 a.m.-1:30 p.m. Breakout sessions (see schedule below)
1:45 p.m. Awards Ceremony — includes SJOY, JTOY, EJE, Taft, Knight, Contributing Medium Award winners, plus recognizing the All-Missouri award winners on stage
Breakout Sessions include: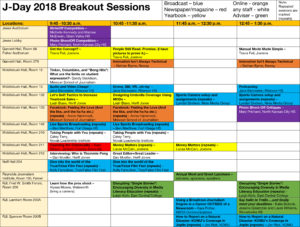 Class session descriptions and speakers:
Audio and Video Cheap!!

– Jane Bannester, broadcast teacher at Ritenour HS – As schools access new technologies like the Chromebook to create a 1:1 environment, we need to imagine new ways to create. This session will explain easy, budget-friendly ways to weave audio and video alternatives into your staff room using cloud-based programs.

Covering the Community – Mary Wilson, Jackson County Advocate – Think newspapers are becoming obsolete? Come find out why community journalism is thriving in the age of social media and news at your fingertips. Despite predictions that print is dead, it is still the backbone of many community dailies and weeklies nationwide, especially in Missouri.

Designing Umbrella Coverage Using MODs – Leah Blase of Herff Jones yearbooks – 

Update your yearbook's design and learn how to cover more and more on the same amount of design real estate.

Disrupting "Single Stories": Encouraging Diversity in Media Literacy Education (repeats) –

 Leigh Kolb, English and Journalism Instructor at East Central College – This session will address the transformative possibilities of incorporating a focus on diversity in media in the classroom. Participants will go away with tools and resources that encourage critical thinking and discussion involving race, gender, and ethnicity in mass media.
Dive into the world of the True/False Film Fest (repeats) – Kelly Famuliner of the True/False Film Fest will share what the festival offers and discuss multimedia and non-fiction film.

Drone, 360, VR…oh my! – Jane Bannester, broadcast teacher at Ritenour HS – Just like Dorothy in Oz, your first time experiencing a new world can be both exciting and overwhelming. This presentation will explain the updated drone laws and discuss how you can prepare to take the Part 107 certification test. Down the road we will also see how 360 and VR are being incorporated with drones into professional organizations.
Facebook: Feeling the Love (And the like, and the ha ha etc.) (repeats) – Annie Hammock, associate professor, Missouri School of Journalism – Facebook remains the king of social media and your potential audience is in the billions. But you've got to optimize your content to master the algorithm. We'll talk about what makes highly engaging posts that people are likely to love, share and comment on.
Get the Concept? – Travis Feil with Jostens yearbooks – A book's concept should be more than a phrase on the cover. Discover how professional branding masters weave a true concept personality through every aspect of their product presentation as we evaluate your current book's theme and make plans for an even better one next year. This session will unpack the details of yearbook concept presentation and how they can make or break the finished product.
Great Editor=Great Leader – Dan Mueller of Herff Jones yearbooks – Being an editor is more than just being able to design page, take photos and fix punctuation. Being a great editor means you have to learn to lead. Learn more about how to be a great leader of your classroom.

How to Report on a Natural Disaster: KOMU's Coverage in Joplin

(repeats) – Jim Riek of KOMU – 

For one year I led a large group of KOMU student reporters and producers to Joplin to cover the devastating May 22, 2011 ef-5 tornado which killed 161 people. Komu is the only television station in the country that has the resources to send 5-10 reporters week after week to a story 250 miles away. We did! I along with KOMU Meteorologist Michelle Bogowith made 39 combined trips to Joplin during those 12 months. We felt like we had become a part of the Joplin community, and were welcome with open arms! We won many reporting awards including the National Society of Professional Journalists national documentary of the year titled "32 Minutes in May" this 30 minute piece followed the two storm chasing teams which captured the only known video of the tornado on the ground. Michelle and I also received a Missouri House of Representatives resolution for helping fellow Missourians in need. Finally, we co-authored a 400 page book titled "Joplin, Our Words, Our Stories, Their Hope." Proceeds went to the non-profit Rebuild Joplin. The presentation will be about the difficulty yet the gratitude of covering a horrible disaster many miles away.

Innovation Isn't Always Technical – Nathan Byrne of Newsy – Many legacy news organizations have had to retrofit to survive. Pivots to video and investments in other unfamiliar technology are rarely instant fixes. Newsy's beginnings as a digital startup sometimes earn it a "shiny things" reputation. But the secret to its successful evolution into a national news network is rooted in the human component.
Interviewing: Who is Thommie Pong – Dan Mueller of Herff Jones yearbooks – 

Every great story or caption has to start with an interview. Learn how do conduct an interview and get quotable quotes.

Learn how the pros shoot – Alyssa Moses of Walsworth Yearbooks – Moses, professional sports and lifestyle photographer will show you how to get the "It" shot. This session will have everything from what settings to use, where to stand, to how to is ale your photography from good to GREAT!

 

Let's Sell! Tactics to Increase Yearbook

Sales

– Leah Blase of Herff Jones yearbooks – 

Yearbook is a business. Come to this session to learn and endless list of tactics to reach and engage your buyers.

Live Sports Broadcasting (repeats) – Ben Merithew, broadcast teacher at Fort Osage HS – In these sessions, broadcast students will get tips and tricks from a veteran teacher and adviser on how to cover a live sporting event. Get insight on what it takes to prepare for the game from the technical set up to the pre-show research, how to call the play-by-play and provide color commentary, and incorporate stats into the broadcast. Attendees will also see how the NFHS Network setup works and how they can get hands on experience by providing the service for their classmates, school, and community.

Manual Mode Made Simple

– Travis Feil with Jostens yearbooks – Still confused about the manual settings on that camera? You're not the only one. This session will take the mystery out of manual mode and teach you to use those high tech tools to capture breathtaking images of your very own. Trust me; it's not as hard as it seems.
Money Matters (repeats) – Lucas McLain with Jostens yearbooks – The question is an important one every yearbook adviser and staff member should consider: "Are we going to be able to pay for that?" Together, we'll break down the component parts of a complete and accurate yearbook budget so you never have to wonder again. Learn strategies to maximize your revenues through channels that make sense so that you can deliver a great, in-budget book to your student body. It's a concrete plan any staff can achieve. Financial stability and growth are only one session away.
New Voices Update – Dr. Bob Bergland, journalism professor at Missouri Western State University – Bergland has worked with Rep. Kevin Corlew to sponsor the New Voices legislation. This law, currently in the Missouri legislature would give students more press freedoms. Bergland will be speaking about the bill, what it means and where it is currently in the process.
People Still Read. Promise. (I have pictures to prove it.) – Travis Feil with Jostens yearbooks – Writing a great yearbook story – that your audience will actually enjoy reading – is totally possible and even sort of fun. Come learn a step-by-step process that leads to a final draft your students will love and appreciate. There might even be prizes. Maybe.
Podcasting – Jane Bannester, broadcast teacher at Ritenour HS – 

I want to welcome you to the world of podcasting. Those who attend this session will leave with easy ways to introduce audio production into their newsroom. Podcasts can be an easy addition to any publication that is looking for a multimedia appeal. You will leave with the tools and resources needed for creating podcasts, ideas for content and where to find examples for your students to learn from.

Say hello to Trello….and finally meet your deadlines – 

Katie Bullock, editor-in-chief; Jessica Glaszczak, print managing editor; Laura Williams, adviser at 

Winnetonka High School – 

A team of editors and their adviser will walk you through their process for managing multiple staffs to organize and communicate effectively so that all staff members are creating exceptional work on deadline. Bring your laptop and learn how to set up an online Trello project management account with lists, boards and cards. Work through the process from story idea to publication by integrating Google docs, spreadsheets and other files into Trello.

Sports Camera setup and assignments (repeats) – Lyndall Dodson of Niles Media Group – Learn from a pro! You'll get to see first hand how to set up a broadcast camera, some basic operations and discuss different camera positions and assignments during a sporting event.

Taking People With You

(repeats) –

Catey Terry

 with the

Novak Leadership Institute – 

The importance of strategic communication in leadership and recognition.
Tinker, Columbine, and "Bong Hits": What are the limits on student expression? – Sandy Davidson, Ph.D., J.D., MU Curators' Distinguished Teaching Professor
Using a Broadcast Journalism Degree in a Career OUTSIDE of a Newsroom (repeats) – Kara Potter with MSTA – When Kara Potter decided as a senior that she did not want to work in television, she figured her broadcast journalism degree was basically worthless. She was wrong. With career stops in sports information, marketing and communications, Potter shares how she used the lessons and skills from journalism school every step of the way in her 13-year career.
Photo Shoot-Off Critiques – Mary Prichard, 

North Kansas City HIgh School and Photo Shoot-Off Moderator – For those photographers who participated in this morning's Photo Shoot-Off, the moderators offer this critique of everyone's work. Come learn from other competitors's work and this award-winning teacher. 

MIPA Business Luncheon – MIPA board members – This meeting is for advisers, speakers and vendors only. During this annual session board members offer updates on MIPA events and programs, the new board will take office, speakers and teachers may meet each other, some speakers have requested time to address the room, lunch will be available ($12 for catered sandwiches and sides, sign up during registration; or you may bring your own lunch from home of off-campus), etc.
Campus Map to the Breakout Sessions: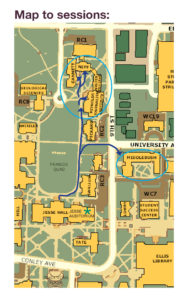 Campus Tours:
Campus tours must be requested by the adviser for their group. The adviser should go to: http://missouri.edu/visitors/field-trips.php. Due to MU being on spring break during J-Day, there will be a limited number of tour guides available. Tour requests will be processed in the order they are received.
Instructions:
Disregard the 'eighth grade and up' bullet point.
Fill out the form.
In the comments area, mention you are on campus for J-Day. The Visitor Office has been notified to expect Spring Break J-Day tour requests.
If you cannot get a guided tour, you may do a self-guided tour of campus by visiting: https://www.youvisit.com/tour/missouri?tourid=tour1&pl=v&m_prompt=1.
Speaker Bios:
Jane Bannester:

Jane Bannester, a Distinguished Broadcast Adviser, celebrates her 21st year at Ritenour High School in St. Louis, MO. Bannester leads the nationally, award-winning Media program, KRHS Media. She presents locally and nationally on using audio and video in the classroom.

Professor Bob Bergland. Submitted Photo.

Dr. Bob Bergland: Bergland, a journalism professor at Missouri Western State University, has teamed up with Rep. Kevin Corlew to spearhead the Cronkite New Voices Act bill in Missouri. He has been one of the faces and biggest supporters of the bill and, as an adviser at the college level, been through what high school advisers go through relating to potential censorship and infringement of student freedom of expression.

Leah Blase: 

Leah Blase has been working with yearbook staffs for 25+ years helping students and advisers innovate and advance their yearbook. Leah's energy is contagious and will be sure to excite your yearbook staff. Leah has extensive experience with design, writing, staff motivation and sales.

Katie Bullock & Jessica Glaszczak are second-year staff members on the Griffin Rites and Tonka News Online staffs. They manage the production of a monthly print magazine, post daily on the online news site and manage three social media accounts.
Sandy Davidson: Sandy Davidson, Ph.D. in philosophy, J.D., teaches communications law at the Missouri School of Journalism and has also taught at the School of Law.  She is a Curators' Distinguished Teaching Professor and the attorney for the Columbia Missourian, which is the community newspaper produced at the School of Journalism.
Lyndall Dodson: Lyndall Dodson works for Niles Media Group out of Liberty, Mo. He has worked as a camera operator, replay operator, technical director, director, and producer. In the last couple of years, Dodson produced the Heart of America Conference Football Game of the Week for ESPN3 and KSMO Channel 62. He also produced the Norm Stewart Classic 48 hours of high school basketball and the NAIA Women's Division 1 National Basketball Tournament broadcasts. He also just took on a role as specialist for NewTek broadcasting products. His resume reads: radio DJ – 3 years, newspaper sports writer – 7 years, high school yearbook adviser – 24 years, high school newspaper adviser – 14 years, high school broadcasting adviser – 14 years, and broadcasting production specialist – 3.5 years. A graduate of the College of the Ozarks, Dodson holds a BA in Mass Media – Photography Emphasis. He also has a Master's Degree in Technology in Education.
Kelly Famuliner: Kelly Famuliner, Education & Grants Coordinator for the True/False Film Fest, works closely with staff to offer cutting edge, high quality educational programs within the visual arts for the local community and Fest attendees. She holds a master's degree in Social Work from the University of Missouri and is a Licensed Clinical Social Worker in the state of Missouri.
Travis Feil: Feil advised the All-Kansas and All-American yearbook at Sterling (Kan.) H.S. prior to joining Jostens in 2012. He served on the Kansas Scholastic Press Association Executive Board as an Area Representative, the First Amendment Response Committee Chairman, the Regional and State Contest Committee Chairman and President-Elect. With Jostens, Feil serves as lead instructor in the training and development department, represents the Midwest on the corporate council and has received numerous achievement awards. He frequently instructs at local, state, regional and national workshops and serves schools daily in the Wichita and Kansas City metro areas.
Annie Hammock has more than 26 years experience within the CNN networks. She began in 1983, during CNN's infancy, and her roles spanned from gofer to senior writer to producer, with time in between for copy editing and segment producing. Hammock wrote the first script to air on Headline News (now HLN) when the Gulf War commenced, and she played key roles during stories such as the Waco siege, the Challenger explosion, the Columbine shootings, Hurricane Katrina and the South Asian tsunami. Hammock has shared in multiple awards including an Emmy for "contributions to the reporting of the momentous events beginning on September 11, 2001." In 2006, Hammock took the opportunity to work across platforms by reporting and writing for CNN.com, most frequently with the iReport team. There she began forming the (evolving) digital philosophies that underpin her service as interactive director of KOMU-TV. Hammock was an early adopter of Twitter as a tool for journalists and advocated the use of Facebook well before the "Like" button was introduced. Hammock is committed to community journalism in the public service and believes digital platforms offer crucial connections between news organizations and the audience. Her goal is to teach young journalists to embrace innovation in newsgathering and storytelling.
Leigh Kellmann Kolb is an English and Journalism instructor at East Central College in Union, Mo., where she also advises student media. Kolb's film and television criticism has appeared in print and online publications. She also blogs for schooljournalism.org about integrating media literacy into the classroom. Kolb is a screener for True/False, a documentary shorts juror for the St. Louis International Film Festival, and is a board member and programmer for the Riverside Short Film Festival. In 2017, she won the MIPA Contributing Media of the Year award.
Lucas McCain – As a former yearbook adviser and current Jostens representative, McCain brings a well-rounded wealth of knowledge to the schools with which he works. He has an eye for design but shines brightest when applying his business and marketing education degree toward helping schools maximize their budgets through increasing book and advertising sales to make any goal a reality.
Ben Merithew: 

Ben Merithew has been teaching high school journalism for 12 years. He has advised newspaper, yearbook, web and broadcasting. Merithew started live broadcasting sporting and regular events at Fort Osage High School with his students in 2014 where they regularly produce more than 30 live events each year. He received the MIPA Journalism Teacher of the Year in 2011 and is a past president of the organization.

Alyssa Moses: Before joining the yearbook world, Alyssa worked for 5+ years in the photography/journalism industry as a Sports and Rock & Roll photographer, Alyssa has had clients spanning from the Saint Louis Rams to One Republic. She is passionate about helping young photographers reach their dreams.
Dan Mueller: Dan Mueller has been working with yearbooks since he was on staff in high school and college. He has spent his entire adult life motivating students and helping them achieve their goals. Dan has over a decade of experience with design, technology, writing and photography.
Kara Potter: 

Kara Potter earned her bachelor's of journalism in broadcast news from the University of Missouri and her M.S. in sport and fitness management from Troy University. Her career has included stops in sports information, digital communications and social media management. She now works as the communications coordinator for the Missouri State Teachers Association. She swears she didn't marry her husband, Dave, so that her children would be named Potter and possibly get into Hogwarts, but it didn't hurt. She still believes an owl might drop off a letter for their daughter Mae.

Jim Riek: 

Jim Riek studied at MU and Missouri Southern College in Joplin. He has worked at KTVJ TV, Joplin weekend sports and weather anchor; KCBJ TV, Columbia, Sports Director; KRCG TV, Jefferson City, Sports Director; KGBT TV, Harlingen, TX News anchor and reporter; and KOMU TV. Columbia, News anchor 5-6-9-10 o'clock newscasts.

Laura Williams, CJE is in her 12th year of advising yearbook, newsmagazine and online news staffs and teaching introductory journalism and photography classes. She's been using Trello for all staffs for five years.
Mary Wilson: Mary Wilson, editor of the Jackson County Advocate newspaper, grew up in the Grandview community. She currently serves as President of Grandview Main Street and works as a development coordinator for the Grandview Education Foundation.  She also serves on the Missouri Press Board of Directors and the Kansas City Press Club Board of Directors.