October Photo of the Month winners announced
OCTOBER WINNERS
First Place: Samantha Castille, Francis Howell North-FHNtoday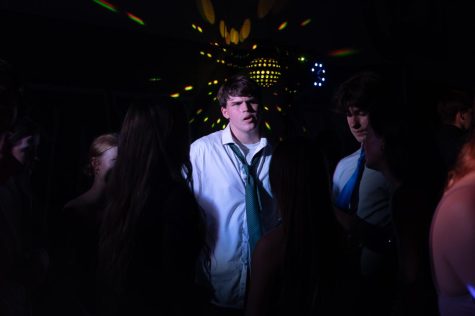 Judge's Comments:  This image looks like it could it be an album cover or a still from a film. The photographer did a great job of capturing the lights in the background, which add depth, and then having a clear focus on the subject. The confused expression adds an almost comical element to the image, and he seems almost isolated with the lights spotlighting him. In the caption, though, it would be nice to have a quote from the subject to let the viewer know what he was thinking in that moment.
Second Place: Vincent Hsiao, Ladue Horton Watkins-Rambler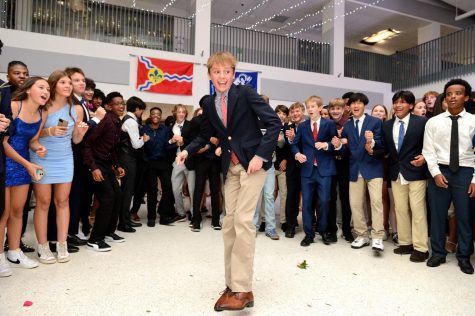 Judge's Comments: I love the symmetry in this photo. The viewer feels like they are right in the action to where they can almost hear the music and cheering from the rest of the dancers. The clarity and exposure make for a clean picture, and the photographer also did a wonderful job of making sure they didn't crop too closely and that the angle was appropriate for the shot. The caption adds voice to the image, too.
Third Place: Aniya Sparrow, Francis Howell Central-Central Focus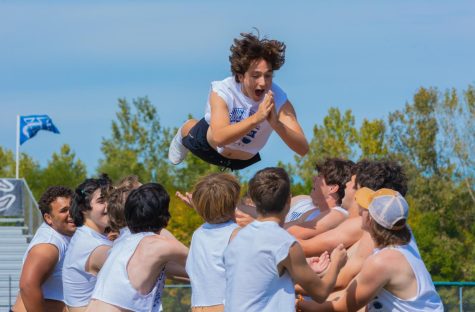 Judge's Comments: The clarity and exposure of this image is great, but it is the array of facial expressions that add another layer to it–there is excitement, amusement and a bit of apprehension. Catching the subject in midair adds movement to the image as well. The caption is written well and provides plenty of detail to explain the action and emotions behind the image.
Honorable Mentions