November Photo of the Month winners announced
NOVEMBER WINNERS
First Place: Sophie Hegyi, Liberty-Talon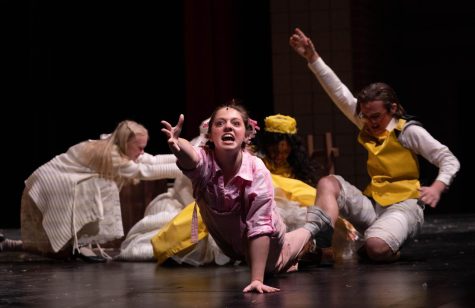 Judge's Comments: The intensity in this image is fantastic. While the viewer might not know what the plot of this performance is, it does not detract from the emotion that is captured. The photographer's image has a clear focus and exposure, and despite the main subject being centered in the picture, the framing does a nice job of capturing the performers in the background in a clean and non-distracting way. The caption gives the performer a voice and clarifies the picture as well.
Second Place: Alex Porter, Richland R1-The Rebel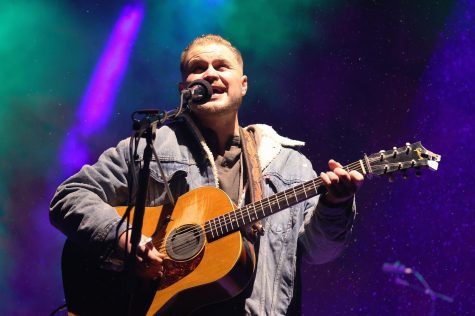 Judge's Comments: The clarity in this image is so clear you can see the dust swirling around on the stage. The photographer also did a great job of placing themselves so that they had a clear angle of the stage so nothing is cut off in their framing. Though it makes sense that they couldn't get a quote from the subject for their caption, they did a wonderful job of providing plenty of information to elaborate on the image's context.
Third Place: Olivia Hager, Webster Groves-Echo Yearbook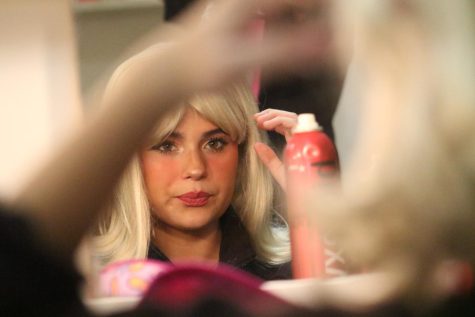 Judge's Comments: With fall plays happening, many school publications will have an actor preparation photo printed somewhere, but this photographer did a great job of thinking of a different angle by shooting through the subject's body position in order to frame their reflection. It adds nice depth to the image without losing any action or emotion. With this tight of an angle, there is also nothing else in the frame to distract from this one actor's preparation, which can happen a lot in busy dressing rooms.
Honorable Mentions: