#JDay2020 Registration opens
Hang on for a minute...we're trying to find some more stories you might like.
Members may now register to attend #JDay2020 on Wednesday, March 25, on the University of Missouri campus.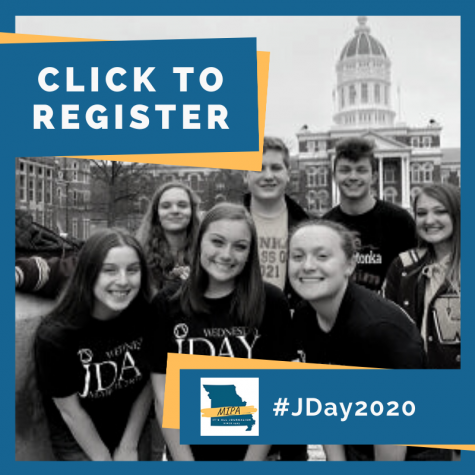 Before you head to our link, you may need to:
Estimate how many students and advisers plan to attend. We'd just like a rough count, no names are needed to register.
Advisers are invited to join teachers across the state for the adviser luncheon. You may bring lunch with you, or during registration purchase a $15 sandwich buffet.
Thanks for coming to the largest gathering of scholastic journalists in our state! Register here.