November Photo of the Month winners announced
Congratulations to the winners of the November Photo of the Month contest! This month's theme was "Gratitude."
1st Place: Allie Free, Waynesville High School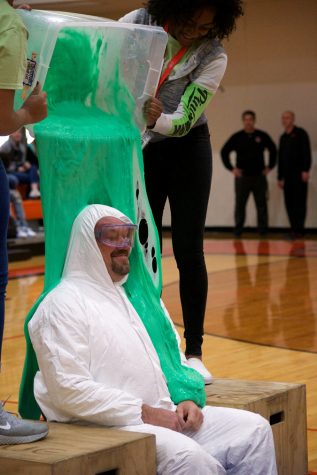 Judges' Comments-
The photographer captured a memorable moment for the student population, including the look on the principal's face. The leading lines of the slime emphasize the interaction between the students' enjoyment and the principal's…non-enjoyment.
I love the expression on the principal's face. It is so at odds with the actual action of the photograph. Very sharp and clear focus and exposure. The , although I wonder if you should identify the name of the girl that is in focus as well.
2nd Place: Delaney Barlow, Blue Springs High School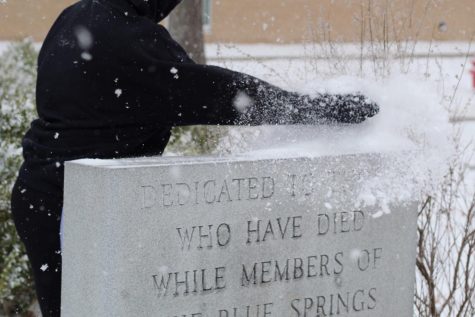 Judges' Comments-
The photographer captured a unique and touching moment. I wish I could see the subject's face and wonder if a vertical crop may work better for this photo, especially since the crop is so close to the subject's neck.
Nice job capturing such a tender moment, but I agree with the vertical crop. While the focus is on the action in this image, it would be nice to see the student who is doing the action. Great job capturing the movement of the snow clearly as well.
Honorable Mention: Julia Irminger, Platte County High School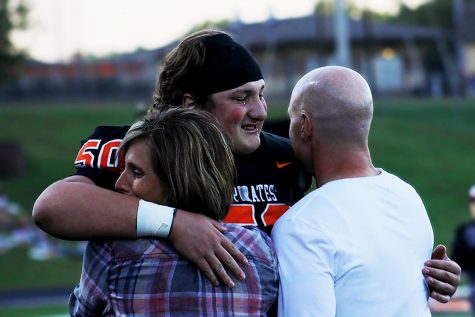 Judges' Comments-
The photographer captured an emotional moment. The photo does have quite a bit of grain/noise around the subject's face. The caption is well-written.
The image captures a wonderful and emotional moment between the subjects, and it is cropped and composed well. However, I agree with the comment about noise/coloring. Perhaps the settings on the camera were slightly off, or maybe too much manipulation was done in post-editing. The caption is written extremely well and truly adds to the emotion of the photograph.