50th Journalism Day honors the best in State
The MIPA board and committees are polishing the 50th Journalism Day! We cannot wait to unveil the plans this month and next!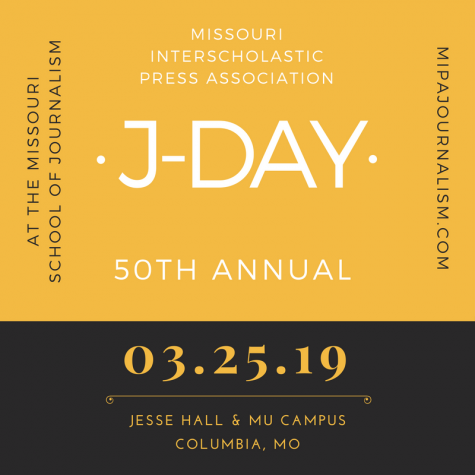 So keep your eyes on this post, the email listserv, the website and social media on Facebook and Twitter, so you don't miss a thing!
If you haven't set up to join us on Monday, March 25, 2019, in Columbia yet, now is a great time to do so. Plan for a day away from your classroom on the campus of the world-class Missouri School of Journalism!
The 50th JDay will include:
Online registration free with your MIPA membership. Registration closes at midnight on March 18.
Sessions and workshops.
Exhibitors to meet.
Opportunities to meet journalism advisers across the state.
So much more is still in the works!
Speaking of contests, please consider applying for one of MIPA's highest honors!
See you in March!
Leave a Comment