February Photo of the Month winners announced
Congratulations to the winners of the February Photo of the Month contest! This month's theme was "Find Your Passion."
1st Place: Ava Rawson, Notre Dame de Sion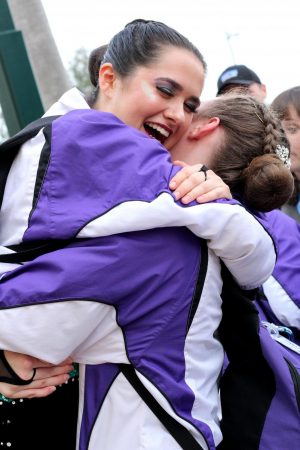 Judges' Comments: The emotional interaction and celebration between the two subjects in the photograph, along with the strong subjects filling the frame, is what makes this photograph so great. (Just make sure you spell check your captions before publishing.)
2nd Place: MaryAnn Johnson, Liberty High School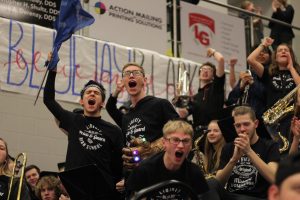 Judges' Comments: We love that the photographer captured what appears to be an emotional moment in the game from the fans' (bands') perspective. The expressions of the faces that are in focus really give the image an intensity that, while not heard, can be felt.
3rd Place: Tyler Pedee, Kearney High School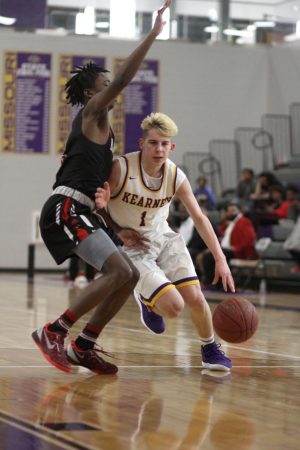 Judges' Comments: The photographer stopped the action, included the ball in the shot and captured the focused intensity of the players. He also used depth of field to focus the viewers' attention on the players but did not lose the storytelling of the crowd in the background. Try to add a quote to your caption as well in order to give a voice to it.
Honorable Mention: Michelle Rivera, North Kansas City High School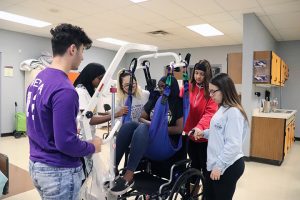 Judges' Comments: We love that a photographer was there capturing this type of moment at NCC, which is outside the "traditional" school setting. She wrote an excellent caption as well. Try to crop in a litter tighter, however, as there is quite a bit of dead space around your subjects.