Calling all student journalists interested in Science and Agriculture
A one-day career awareness day for high school students, "Communicating News About Science and Agriculture," will be held on Friday, Nov. 15, in Chillicothe.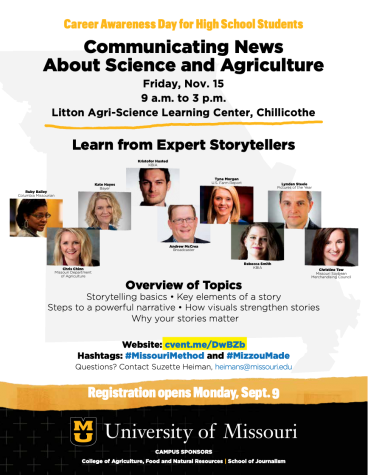 The focus of the event – storytelling in science, agriculture, journalism and communication-related areas – will benefit high school students in general 
and especially those with career interests in these topics. The conference, lunch, materials and other refreshments will be provided to registrants at no cost.
Mark your calendar and plan to attend. Registration opens on Monday, Sept. 9.