Journalism Summit and Workshop runs next month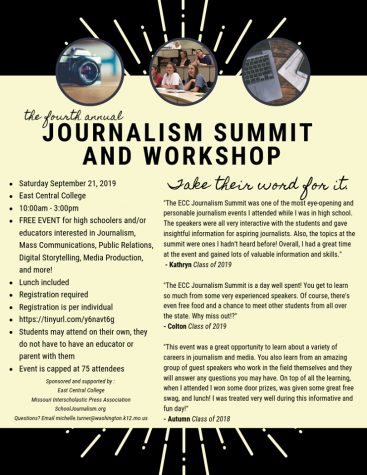 High school students and educators interested in Journalism and Mass Media – East Central College in Union is the place to be on Saturday, Sept 21.
Yes, it's time for the Fourth Annual Journalism Summit and Workshop!
See this flyer for more details and the registration link is right here: tinyurl.com/y6navt6g
This free, day-long workshop is open to anyone (membership is not necessary.) Thanks to sponsors, lunch is provided. Attendees will hear from a variety of speakers. Please register, space is limited!