September Photo of the Month winners announced
SEPTEMBER WINNERS
First Place: Connor McLain, Liberty High School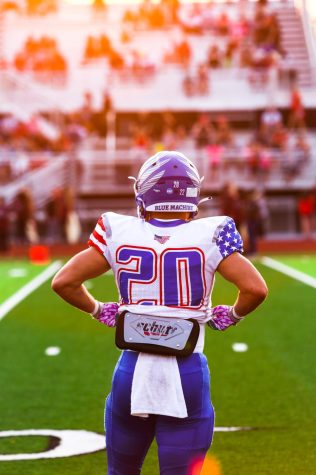 Judge's Comments: Even though the viewer cannot see the subject's face, this is a wonderful portrait of them that showcases them as an athlete and the environment of the stadium before a game. Having a selective focus on only the subject allows the viewer to almost feel the anticipation of the start of a game despite their being no clear emotion or action, and the background is clear of any distraction that would draw attention away from the subject. Additionally, the caption is well-written and provides enough details to explain the image.
Second Place: Xavier Thomas, University City High School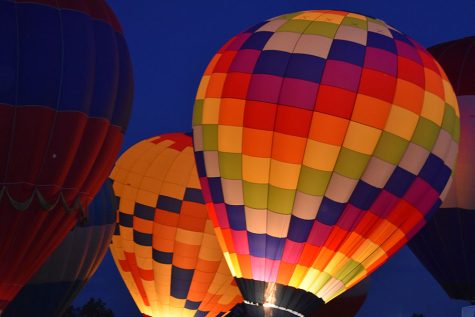 Judge's Comments: The repetition of the different balloons is fantastic in this image. It clearly provides enough context so the viewer knows what the event is, but there is a clear focus that is framed and exposed well despite being a difficult lighting situation. While the photographer could have also included the baskets of the balloons, leaving them out allows the viewer to just focus on the artwork/designs of the balloons.
Third Place: Desmond Kisida, Rock Bridge High School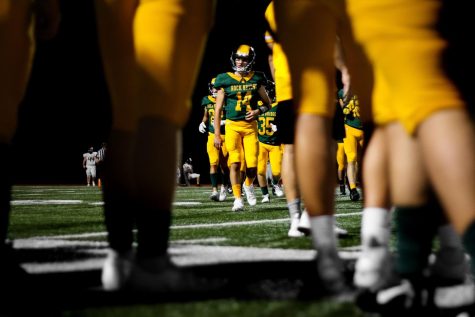 Judge's Comments: This photographer did a wonderful job of finding a different angle with which to photograph their subject. By framing the subject with elements in the environment, it creates the feeling that the viewer is actually on the sidelines, and it also provides a unique look that many people might not ever get. Additionally, the picture is exposed well and has a clear focus. Adding a quote to the caption would help give a voice to the subject.
Honorable Mentions