December Photo of the Month winners announced
DECEMBER WINNERS
First Place: Cassie Ford, Staley High School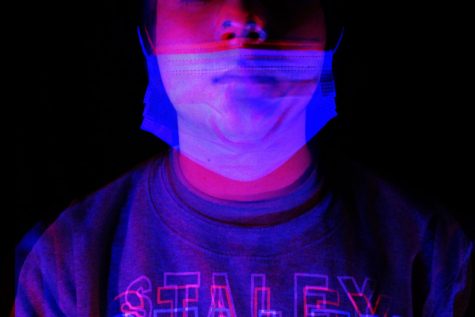 Judge's Comments: Without having to provide any context, the topic of this photo illustration should be clear to the audience. The photographer did a nice job of approaching visually representing debates about mask mandates in a different and colorful way that clearly reflects the issue and goes beyond just taking pictures of students with or without masks.
Second Place: Landyn Goldberg, Staley High School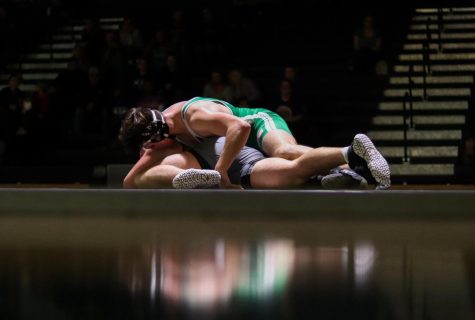 Judge's Comments: There are several elements in this photograph that create an overall strong image. Though the facial expressions are missing from the athletes, there is still an intensity that can be found in the athletes' movements and bodies. Furthermore, the centered and wider framing not only captures the reflection, but it also keeps the focus on the subjects, which almost makes the wrestlers feel isolated despite there being spectators in the stand behind them.
Third Place: Claire Albright, Smithville High School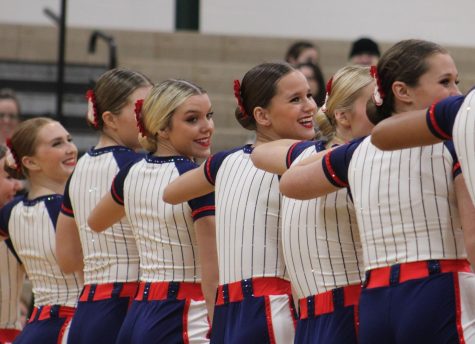 Judge's Comments: In addition to the repetition in gestures and facial expressions, the leading line in this image draws the viewer directly into the center to the two main focal points. Overall, the photographer did a great job of positioning themselves to get their desired framing while also capturing an angle that not many people may get a chance to see.
Honorable Mentions