Today, the MIPA Board of Directors chose the 2018 recipients of its three service awards, Contributing Medium, Taft and Knight awards.  
Contributing Medium Award:
MIPA recognizes a media outlet or publication, person, or people, who have provided outstanding support to scholastic journalism either to an individual school, a school district or MIPA, in some form.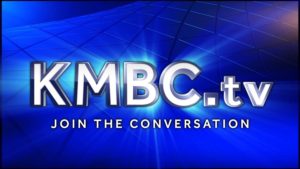 The 2018 Contributing Medium Award winner, KMBC-TV 9, has supported student journalists for many years by visiting area high school journalism programs to provide valuable feedback and critiques to students, including advice on anchoring, writing, reporting, shooting, editing & use of social media. 
The nomination by Blue Springs South High School journalism adviser Pete Grigsby also noted that in addition to their visits, KMBC 9 news allows students to attend KMBC studios every fall to watch a live broadcast, tour the station and meet with news anchors with broadcast questions. In addition, the TV news operation has donated equipment to school broadcast operations.
Taft Award:
MIPA strives to honor its tradition of recognizing excellence and dedication. The Taft is awarded to a person or group giving outstanding service to scholastic journalism and/or to MIPA. This year, MIPA recognizes Dr. Bob Bergland, a journalism professor at Missouri Western State University, with the 2018 Taft Award.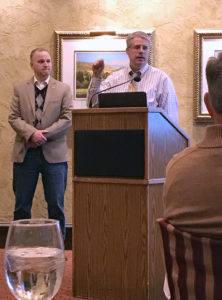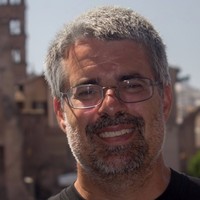 The nomination by MIPA Secretary Megan Palmer, a journalism adviser at Park Hill South High School read: "Dr. Bergland has teamed up with Representative Kevin Corlew to spearhead the Cronkite New Voices Act bill in Missouri. He has been one of the faces and biggest supporters of the bill and, as an adviser at the college level, been through what high school advisers go through relating to potential censorship and infringement of student freedom of expression. He visits classrooms across Missouri to talk about the bill. He has also invited students into his classroom following speaker Mary Beth Tinker at MWSU and is a true advocate for student rights. He is a long-time professor of journalism and seems to truly want to connect with the high school level, which can be rare at the college level."
Knight Award:
With the Knight, MIPA wishes to honor a person, or people, who have provided outstanding service to scholastic or minority journalism and/or who have furthered student freedom of expression in Missouri.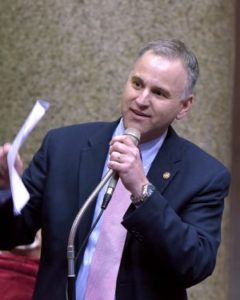 MIPA Board members selected Missouri State House Representative Kevin Corlew for the 2018 Knight Award for his "tireless pursuit of this bill and its contributions to First Amendment protections for our students." Rep. Corlew is the sponsor of the Cronkite New Voices act, spearheading the passage of this bill that would bring additional First Amendment protections to Missouri high school journalists and advisers. Even after the bill failed to go to vote last year, Corlew continues to push for its passage in this year's General Assembly and is truly an advocate for student freedom of expression.
These service award recipients will be recognized at the annual Journalism Day on Wednesday, March 28, at the University of Missouri-Columbia.
For more information on these awards, please read:
https://mipajournalism.com/awards/contributing-media-award/
https://mipajournalism.com/awards/taft-award/
https://mipajournalism.com/awards/knight-award/