April Photo of the Month Contest winners announced
APRIL WINNERS
First Place: Rebecca Hornberger, Francis Howell Central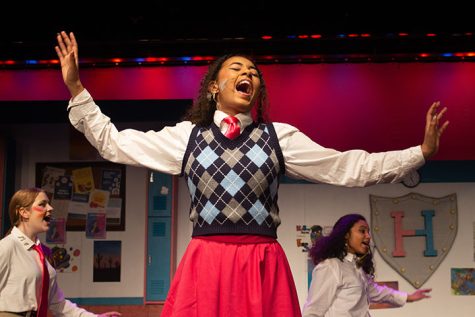 Judge's Comments: The photographer did a wonderful job of creating a clear focal point in their image, while also allowing for a bit of repeated action in the background that adds to the depth of the photo. It is almost as if the viewer can hear the singers' voices. Additionally, photographing theater performances can be challenging with the lighting situation, but this image is clear and properly color balanced, and the color that is featured gives the image vibrancy.
Second Place: Emilia Belcolore, Kickapoo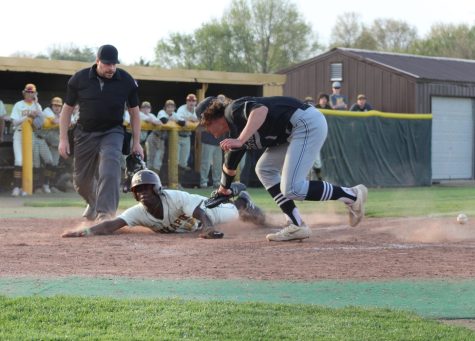 Judge's Comments: While the clarity is not the sharpest, the photographer captured an excellent moment of action. The audience can see emotion and action for each of the subjects, and the image is free of distraction as well. Additionally, the photographer still managed to follow proper framing guidelines in the heat of the moment.
Third Place: Hailey Steinbach, Staley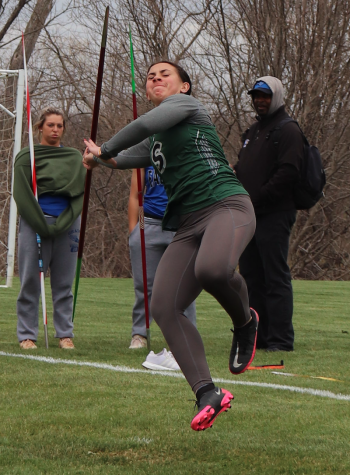 Judge's Comments: The clarity on this image is great, but it is the action and the subject's facial expression that truly make it an excellent photo. The audience can feel the athlete's determination and force as she goes to throw. The background is a bit distracting with the other team members, but the framing allows for nothing to be cut off from the main subject.
Honorable Mentions