J-Day App: Download Whova to view schedules and more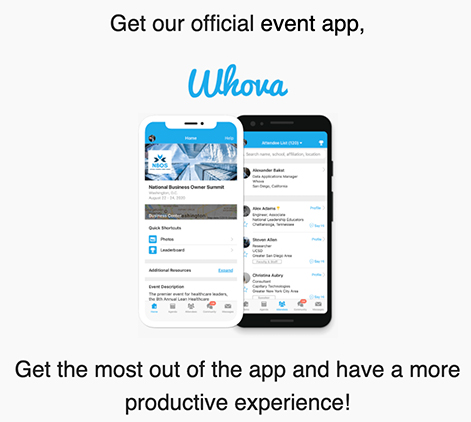 The 52nd Annual J-Day App is live on Whova! J-Day begins on Wednesday, March 31, but sessions will be recorded and available on demand for six months after the start time.
Be sure to click below and download the Whova app for iOS or Android to view schedules, see our speakers, and so much more!
Get our official event app,

Get the most out of the app and have a more productive experience!