January Photo of the Month winners announced
JANUARY WINNERS
First Place: Maya Culian, Francis Howell Central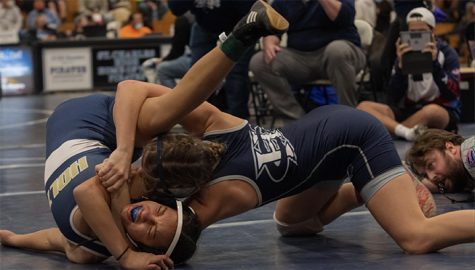 Judge's Comments: While the photographer could have left a bit more room on the edge of their framing so the cropping isn't so close, the intensity and action of this image is fantastic. Wrestling is a rough sport, and the moment that is captured demonstrates this and the determination and pain felt by the athletes.
Second Place: Mason Baugh, Staley High School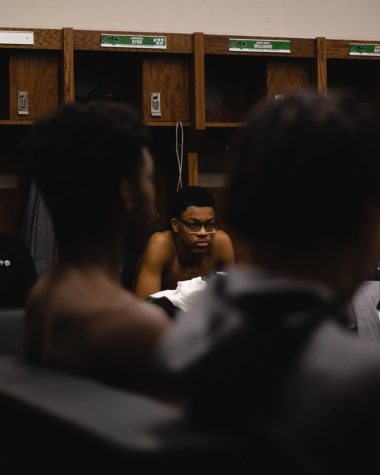 Judge's Comments: The focus in this picture is clear and eye-catching, but it is the framing that is particularly unique. Though there is little action going on and the audience cannot see what the subject is looking at, it is clear that the setting is a locker room and that the subject is just one member of a team. However, the subject's facial expression conveys the emotions of the moment. This was a great approach to photographing something very common but from a different perspective.
Third Place: Kaya Barringer, North Kansas City High School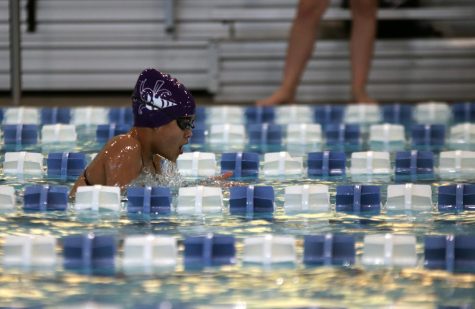 Judge's Comments: There are many great photography composition techniques demonstrated in this image. In addition to a clear focus and good exposure, the selective focus is wonderful and the leading lines created by the lane dividers draw the viewer's eyes in and back out of the image. Though this may not be the typical swim action shot people are used to seeing where the swimmer is coming straight at them and there are large splashes frozen in the moment, this image demonstrates the slower, more peaceful side of swim without sacrificing action.
Honorable Mentions