Thursday Tips – July 7
#1. MIPA is operating schooljournalism.org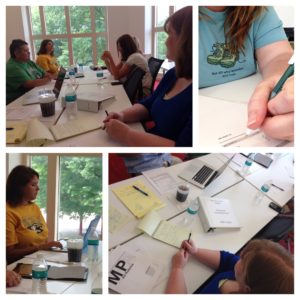 When we learned that they were looking at "pulling the plug" on this AMAZING resource because the grants/funding, etc. was no more, we just couldn't stand that thought.
We are currently running the twitter and Facebook accounts… and sent the first newsletter out "by MIPA" a little over a week ago.
Soon, we will have a stronger grasp on how to manage the student group on Facebook and not just the page. We will also have access to the website to add more material.
I may be picking your brains as to what type of lessons plans you can help share on this amazing platform!
If you haven't yet, go to schooljournalism.org and subscribe to the newsletter! Check it out!
—————————-
#2. Yes, JDay is March 29, 2017. We are currently booking speakers for the day. Several have committed already and others are looking at their calendars, etc. If you have a contact that you feel would be able to either present a JDay session AND/OR donate to the SOY/TOY winners, please email [email protected] ASAP. (PS Maybe that contact is YOU? Do you want to donate to a TOY / SOY prize? Do you have a great session for students? Let me know!)
—————————-
#3. Thank you to (the awesome) Cherie Burgett for this article from Poynter. "10 Questions Journalists Should Ask Themselves Before Going LIVE on Facebook"
http://www.poynter.org/2016/10-questions-journalists-should-ask-themselves-before-going-live-on-facebook/420594/
This is a great read and for sure something our students can benefit from, too.
—————————-
#4. Speaking of schooljournalism.org, here's training over Style, Editing, and Headlines:
http://www.schooljournalism.org/style-editing-headlines-training/
—————————-
#5. A HUGE OPPORTUNITY FOR OUR STUDENTS!
National Organizations for Youth Safety (NOYS) has their application ready for Youth Correspondents here: https://noys.org/yc-application-2016/
One of my students this past school year applied, was accepted, and flourished in the program.
Here's her point of view:
http://bluejayjournaltv.weebly.com/kristen/it-all-started-on-twitter-my-noys-adventure
Have a wonderful week ahead!
Much appreciation to you all for being a part of our MIPA mission to help students become better journalists…even even more important…just awesome human beings!
~ MT MIPA VP