J-Challenges Round 3 results reported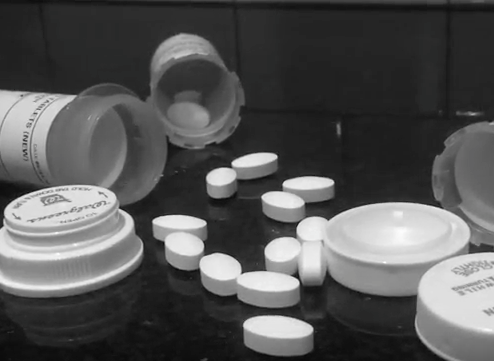 The results of the third round of J-Challenges are here!
Congratulations to everyone who worked so hard on your school's entries!
Feature (not broadcast) Story Challenge:
First Place:  "Courage for Change" by Maddie Bader of Hermann High School – Judge's Feedback: "Courage for Change" displays the crisp style that we like to see in journalistic writing, yet the writer also uses quotes and appropriate descriptive language to keep the story compelling. Quotes are integrated and attributed well, and information is clear and thorough. While it would have been nice to also get quotes from the group's faculty sponsor and other members, this was a strong feature article and delivered all of the pertinent information about the exciting new student group.
No other awards were given in this category.
Broadcast or Radio Public Service Announcement Challenge: 
First place: "Because of Drugs" by Jaden Heien, Jared Lopez, Emma Jones, Molly Eckelkamp of Washington High School – Judge's Feedback: "Because of Drugs" is an especially strong public service announcement about drug fatalities because it shows the far-reaching effects of drugs beyond the teenage years. Here, it shows the young people who are left behind when their fathers, mothers, uncles, siblings and friends fall victim to drug overdoses. The chorus of voices at the end, to remind us that these children and young people are grieving "…because of drugs" is especially effective. The music was subtle yet solemn, and the voiceovers were natural, as were the actors' expressions. (Note: I would point out to the students that the choice of headstones was a bit problematic, since it's clear that they are much older than the victims' headstones would have been. It was nice aesthetically, but not logically.)
Second place: "No One Ever Told Me to Be Careful With This" by Kayli Green and Lainney Obenshain of Lee's Summit North High School
Third place: "drug #goals" by Megan Yenzer, Jon Amlong, Dylan Brocato, Molly Landolt of Washington High School
Staff Editorial Challenge:
First place: "New State Law Should Apply to High School Only," submitted by Editor-in-Chief Dakota Ake on behalf of The Northmen's Log staff of Oak Park High School – Judge's Feedback: This is very well written. Stance is clear and gets to the opinions quickly.  Has facts to support the issue.
Second place: "School fights now warrant felonies," submitted by Tavarus Pennington on behalf of the Jag Staff of Blue Springs South High School
No other awards were given in this category.
For more information, including past prompts and to see example work from past winners from the Challenges program, visit: http://mipajournalism.com/student-contests/j-challenges/