MIPA Challenge #1 Results Announced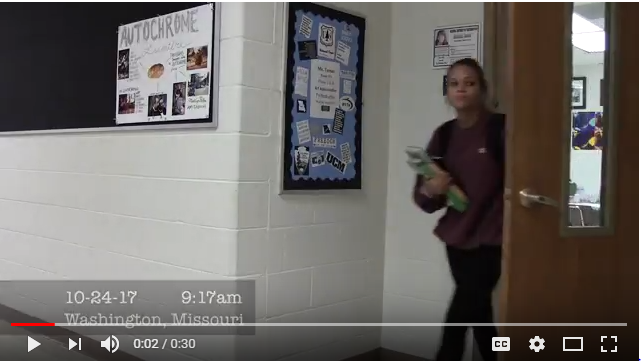 MIPA Journalism Challenge #1 was for Feature Story (not Broadcast) and Public Service Announcement (Broadcast). Topics were emailed to MIPA members on September 20 and teams had until October 4 to submit their work. The results are in.
Feature Story 
First Place: "Out of the Ashes"  by Maddie Bader, Brenna Jones​ of Hermann High School.
From the Judge: "Out of the Ashes," a feature story about night-shift custodians who effectively save a high school from burning down, contains good quotes from a variety of voices, and seeks to illustrate the "American Dream" through the lens of people who do more than just their job. The writers show how their custodians care deeply about the students and the school itself. The reporting was thorough and the lead and conclusion effectively use emotion to frame the story.
No other honors were given.
From the Judge: I will be honest, the Feature Story selections were not strong in comparison to the Broadcast work. Only one of the written entries attempted to tie in the contest theme ("The American Dream").
Public Service Announcement (Broadcast)
First Place: "Think Before You Act" by Jaden Heien, Colleen Kuchem, Jon Amlong, and Kate Freitag of Washington High School.
From the Judge: "Think Before You Act" is a well-produced PSA that encompasses a wide variety of choices—from skipping school to driving while texting—that can have devastating consequences. The shots are creative without being too cliché. The dropping of the college brochure, the breaking of the trophy, and the point-of-view shot from inside the car are all effective and poignant. The date and time stamps add a sense of realism, and the concluding narration is clear, with good diction and a good pace. "Think Before You Act" is a first-place winner because of the clarity and specificity of its message, as well as its strong photography and editing choices. It clearly sticks to the theme provided.
Second Place: "Every Action has a Reaction" by Chance Jeffrey, Mary Garrett, Alexis Nigro of Park Hill South High School.
From the Judge: Even though I was told I only needed to comment on the First Place honoree, I want to include a message about this PSA. It is a powerful message and a strong topic that many high school programs are afraid to tackle. I am glad you did address this problem. Huge tip: watch audio levels.
Third Place: "Don't Drink and Drive" by Hammer Trinidad, Emma Reiser, Kennie Knauth of Liberty North High School.
Runner-Up: "A Killer Lifestyle" by Molly Eckelkamp, Brennan Randolph, Autumn Osia, and Megan Yenzer of Washington High School.