Challenge 1 opens
This is our fifth year for the MIPA Journalism Challenges. We are excited to provide this opportunity for your staffs.
Directions and schedule for the 2018-2019 school year can be found on the Challenges webpage.
CHALLENGE #1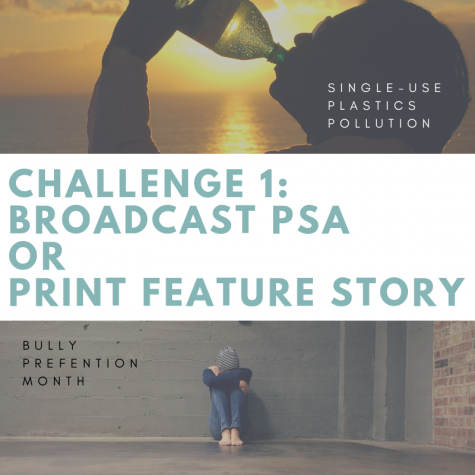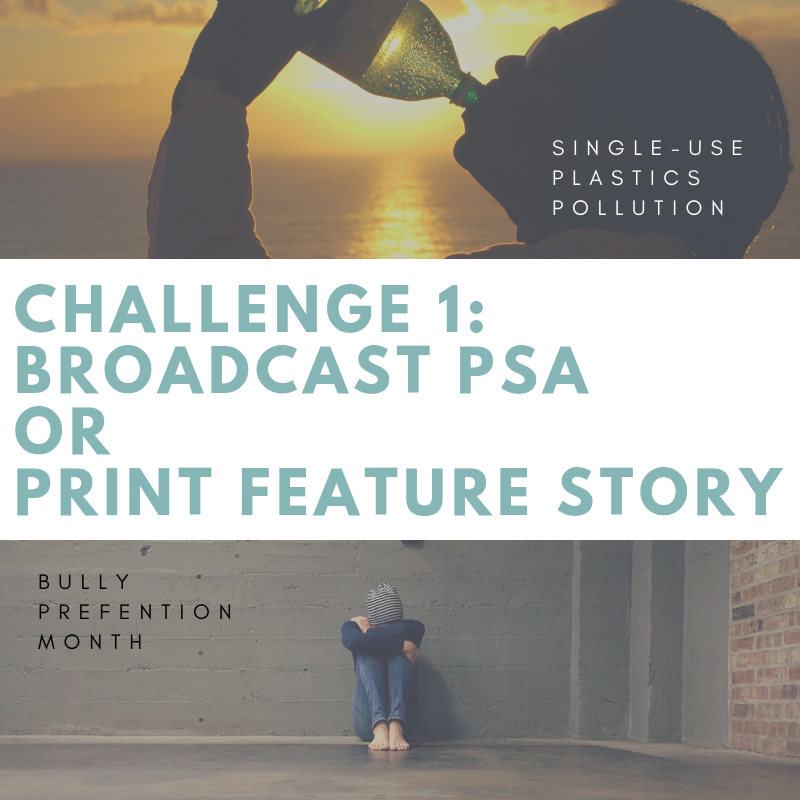 Topics will be emailed to the list serve by midnight October 10, 2018.
Entries must be submitted by midnight October 24, 2018. 
Broadcast (radio, podcast, or video) Public Service Announcement Challenge: Students may enter in teams of two, three, or four people. Staffs may enter two entries from two different teams. Students will create a :30 TRT PSA. Any use of graphics is encouraged, but not required. Students will produce a PSA that fits the theme/topic provided. Use our online form to submit entries.


PSA: Single Use Plastics and Plastic Pollution is all over the news in 2018. What can be done? What steps can we take to stop it?
See these sources to inspire your 30 second PSA:

Feature (not broadcast) Story Challenge: Students may enter as an individual or in in teams of two people. Yearbook, Newspaper, and/or Online Staffs may enter one entry from one team per publication (NOT one per school). Students will write a feature story that fits the topic/theme given. Use our online form to submit entries.

Feature Story: It is National Bullying Prevention Month Choose to tell a story that is unique to your school and/or community that fits within the bullying prevention theme.
For inspiration, here are a few sites to consider visiting:
Leave a Comment